Antrak Reacts To Workers' Allegations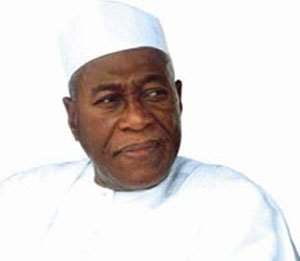 Asuma Banda
Fadel Banda, General Manager of Antrak Air, has reacted to a publication carried in the Wednesday, October 23, 2013 edition of DAILY GUIDE headlined:  'Antrak Workers Threaten Strike'.
We publish this rejoinder to the said allegations mainly unedited:
'Antrak Air has paid all staff up till August with part of September outstanding. We do not hide the fact that there are challenges in the industry, in fact we are very vocal and have outlined the challenges faced on numerous occasions to the Ministry of Transport, GCAA and GCAL. In fact, we have recently written to the Ministry requesting an audience so that some of these industry challenges can be addressed.
'The insinuation that there is a racial issue being that the 'white employees have been paid' is absurd and shows a lack of understanding of the situation. Antrak Air is currently leasing aircraft from a Spanish carrier, as part of the leasing they provide crew for the aircraft and that's all included within the lease payments. We have no expatriate workers on our payroll. Another pertinent fact is that there was a whole three-month period whilst we were getting new aircraft that we did not operate. For that period, Antrak Air did not earn a single pesewa of revenue or let any staff go home yet salaries were paid in full. I think this shows a commitment from Antrak Air in the welfare of our staff. So claims that their pleas fall on deaf ears is a perversion of the truth. The fact is these delays that have been experienced by Antrak Air staff have hit across board. Our policy in terms of payment of salaries is that we start at the bottom end of the salary structure and pay that first. Senior management are last to be paid. So when management is approached with their pleas, they are only too well understood, but it is the constraints of the situation which ties their hands.
It is unfortunate that this has transpired and these comments from some disgruntled workers have been publicized so prominently.
Subjective comments on staff salary levels are irrelevant 'salaries are nothing to write home about'. We do not operate slavery, each staff has a contract that they were free to accept or refuse. They also have every right to tender their resignation at any time. Either with notice or 1 month in lieu of notice and that works both ways. Management would love to increase staff salaries but levels are not set based on our desires but are rather dictated by the situation on the ground.  Antrak Air is subject to the laws of Ghana and for a paper to report Antrak Air is blatantly breaking laws of Ghana by having staff on our payroll for three years without regularizing is a serious allegation. Antrak Air will be requesting the identity of these individuals who are falsely publicizing Antrak Air is operating contrary to the law. The statement printed implies Antrak Air has employed workers on a casual / temporary basis. Labour law is explicit on the duration you can keep that class of worker before you are forced to give them a contract, permanent or fixed term. Antrak Air has no casual or temporary workers. Additionally all workers on fixed term contracts get the same benefits as permanent staff, SSNIT & IRS. With the exception of the few national service personnel, all staff are registered with the appropriate authorities so all statutory payments are made each month. If any of the complainants feel we are acting in breach, labour commission is there to address these concerns if they feel that management cannot resolve the issues.
'Antrak air is trying to survive in an industry that is undergoing a lot of change. Management has expressed to staff that there are difficulties in the market, we have expressed this to the media on several occasions. Antrak Air chairman has been quoted by the media saying he has to subsidize his airline to the tune of up to $300,000 on a monthly basis, so if a so-called staff of Antrak Air states that they are unaware of difficulties in the market I would challenge that.
Antrak Air staff have no restrictions in seeing their line managers, HR or senior management.'
Signed by: Fadel Banda