Melcom To Promote Locally Manufactured Goods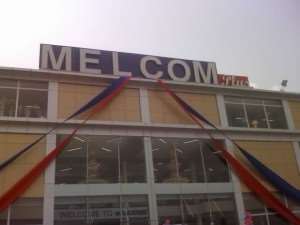 The Melcom Group of Companies has embarked on an initiative to build consumer confidence in local products by promoting Made-in Ghana goods in all its 25 shops across the country.
According to Mr. Godwin Avenorgbor, the initiative dubbed Made-in-Ghana Festival has amongst other things the objectives to demonstrate confidence in Ghana's manufacturing industry, showcase achievement in local production and give the shopper a local alternative in quality and value.
Mr Godwin Avenorgbor, the Company's Communications Director, made these known during the occasion of a press briefing to officially launch the Made-in-Ghana Festival initiative in Accra last Friday.
The Communications Director indicated that it is only when goods made in Ghana are sold and bought that the economy of the country would grow and creates jobs and improves incomes of the people.
He said in its quest to ensure the flourishing of the initiative, the Company has earmarked the first floor of its Melcom Plus shop in Accra as a solely made-in-Ghana floor where shoppers can purchase only locally manufactured goods.
The Melcom Group Mr. Avernorgbor pointed out plans to grow and boost the local economy to an appreciable level. He asked the media to help promote the initiative to the Ghanaian populace and also urged Ghanaians to patronize the made-in-Ghana products to help boost the country's economy.
Responding to a question of affordability and quality of the products, the Melcom Communications Director said, his Company well known for its affordability and quality will ensure that the products are more affordable to meet the pocket of the buyer and that the quality is also better.
He added that Melcom Group of Companies has uniform prices in all its 25 shops across the country and the newly introduced initiative would not be an exception.
Mr John Abraham, Chief Operations Officer of the Melcom Group, explained that the company had identified the need for Made-in Ghana goods on the shelves of their shops.
Mr Abraham said even though Melcom was already selling some locally manufactured goods, the initiative would introduce a wide range of other Made-in Ghana products in an effort to support Ghana's manufacturing sector and boost the economy of the country.
For his part, Mr Ashok Nair, Head of Retail Operations, disclosed that as part of activities marking the Made-in-Ghana Festival, fashion and traditional dance shows would be staged in Tema, Kaneshie and Spintex branches of the Group.