Chambas To Deliver Alumni Lectures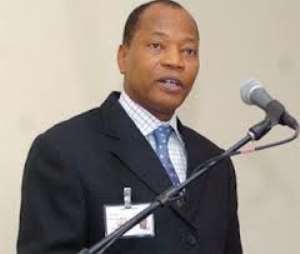 Dr. Mohammed Ibn Chambas, one-time Foreign Minister of Ghana, will deliver this year's Alumni lecture of the University of Ghana Alumni in collaboration with the University.
A statement issued by Alumni union yesterday said the event will take place on Thursday, 24 th October, 2013 at the Great Hall of the University. The Time is 4:00 PM, and the Topic is: 'GOVERNANCE AND LEADERSHIP'.
Dr. Chambas, an ace diplomat, is a product of the University of Ghana and is currently the Joint special Representative And Joint Chief Mediator for Darfur, Sudan within the UN Auspices. He was the former Executive Secretary of the ECOWAS Secretariat in Abuja, Nigeria until his present appointment.
The Chairman of the Council of the Alumni of the University of Ghana, Paa Kwesi Yankey, urged all Alumni and the general public to turn up in their numbers at the lecture.
According to him, 'Dr. Chambas has a depth of insight into Leadership and Governance which he intends to share with us all, particularly at the present stage of the country's leadership and governance dilemma.'