NHIS Strives For Standards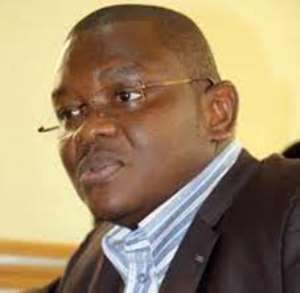 The Quality Assurance Unit of the National Health Insurance Authority (NHIA) is taking measures to ensure that prospective applicants to offer services to card bearing members at the various hospitals, clinics and health centers both private and governmental, meet set standards that would enable them to provide quality service.
 
As part of measures to ensure that the facilities of applicants to serve card holders of the National Health Insurance Authority were of the highest standard, the Quality Assurance Unit of the NHIA embarked on a nationwide inspection exercise to inspect the facilities.
 
The Deputy Director of Quality Assurance, in charge of Accreditation, Mrs. Constance Addo-Quaye, who made this known at Peki-Tsame during an inspection tour of some of the new facilities said her outfit would never compromise on quality service and that standard was the hallmark of activities in her field of work.
 
She explained that the focus of the nationwide inspection was to ensure that the new health facilities would recruit qualified and adequate staff such as medical doctors, nurses, professional pharmacies who would be in position to render quality health services to card bearing members.
 
Mrs. Addo-Quaye further explained that during the nationwide inspection tour of the new facilities, it became clear that some of the facilities, which applied to be given status such as hospitals, were found to have only one medical doctor.
 
They were therefore given the status of a clinic instead of hospital the applied for. According to the Deputy Director, hospitals without key health personnel like pharmacists have been advised to employ quality staff that would equally ensure that services provided at the hospitals did not fall below standards.
 
She pointed out that the national inspection exercise took into consideration the environment in which the new facilities would be rendering services and that those whose environment did not meet the approved requirement had been asked to put in place necessary measures to improve upon them.
 
Mrs. Addo-Quaye noted that the number of people registering to access the NHIS services is on the increase and that more people are still applying, and added: 'Even as we continued to inspect the facilities, the more we continued to receive such applications all over the country,' she stressed.
 
She lauded the efforts made by the new applicants to ensure that they provide the best service to clients under the Authority adding that both government and private facilities were inspected to enable them to offer quality service to the people.