Insurance experts urged to address challenges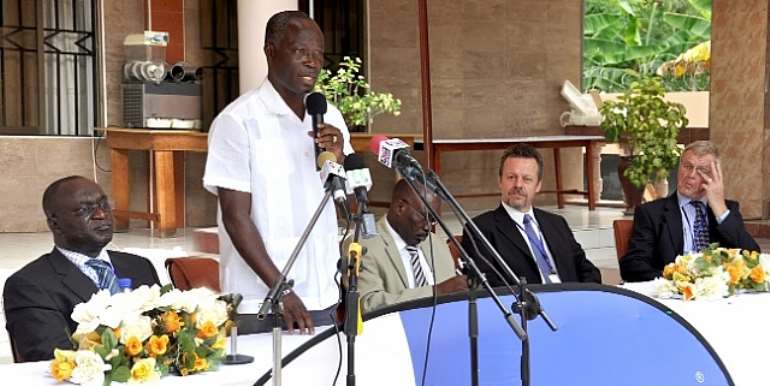 The Deputy Minister of Trade and Industry, Nii Lante Vanderpuye, has challenged international insurance experts to address the thorny issue as to why few people in the sub-region and in Ghana fully appreciate the importance of insurance.
The deputy minister threw the challenge when he officially opened a three-day international insurance workshop being organised by Activa International Insurance in partnership with Zurich Insurance Company Limited in Accra
'Do people take insurance premiums because they know it is a safety net for them or because they want to avoid the harassment from the police?,' Nii Lante asked.
The deputy minister, therefore, hoped that such an international insurance workshop would provide answers to the questions. He congratulated both Activa and Zurich on their successful partnership in this direction.
The Deputy Commissioner of Insurance, Mr Simon Nerro Davor, who chaired the function, also mentioned low penetration rate as another problem.
'Apart from South Africa, African countries have a penetration rate of less than two per cent. Workshops such as this will help improve the rate by promoting professional ethics, meeting international insurance requirements and standards and building public confidence in insurance',  Mr Nerro explained.
The Trade and Private Sector Development Specialist of the Swiss Embassy, Mrs Agatha Quayson, lauded the partnership between Activa and Zurich Insurance and called on businesses to take advantage of the Swiss Chamber of Commerce, which in collaboration with the embassy, provides professional platforms for business networking seminars for both Swiss businesses and Ghanaian counterparts.
The Managing Director of Activa Insurance, Mr Steve Kyerematen, who welcomed the participants, was delighted about the collaboration between his company and Zurich Insurance and assured Ghanaians that they would continue to deliver benchmark international insurance service to protect Ghanaian investors.
Daily Graphic/Ghana