Best African innovator to win $ 100,000.00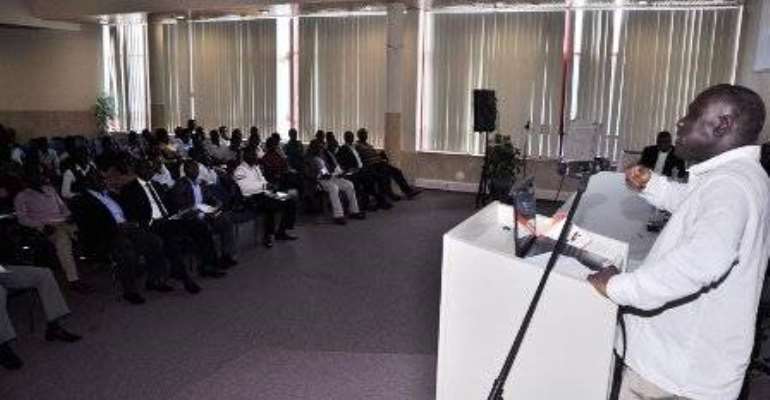 Accra , Oct 21, GNA -The African Innovation Foundation, which aims at encouraging innovations that contribute to sustainable development in Africa, has issued a call for applications for the Innovation Prize for Africa (IPA) 2014.
The IPA 2014 competition which has October 31, 2013 as the deadline for the submission of entries  focuses on five priority areas, namely manufacturing and the service industry, health and well-being, agriculture and agribusiness, environment, energy and water and ICTs.
The Innovation Prize for Africa (IPA) is an initiative of the African Innovation Foundation (AIF) which mobilizes African innovators and entrepreneurs by providing a total of USD 150, 000 to the winners who deliver market-oriented solutions for African-led development.
The winning submission will be awarded a prize of USD 100, 000, with two additional USD 25, 000 for the runner-up with an Innovation with the Best Business Potential and the other one for the runner-up with the Innovation with the Best Social Impact respectively.
The IPA honours and encourages innovative achievements that contribute toward developing new products, increasing efficiency or saving cost in Africa.
The prize also encourages private equity investors, government and development leaders to invest across all sectors and build a climate that fuels Africa's economic growth.
The AIF Award was started in 2012 by Jean Claude Bastos de Morais, an Angola-Swiss entrepreneur and investor who is also the financier.
Speaking at the launch on Monday, Ms Pauline Mujawamariya, Programmes Director, IPA, lauded Africa for its readiness to solve challenges, saying the desire to face challenges and solve them necessitated the institution of the award scheme.
'IPA says Africa has no shortage of good ideas to develop the continent but rather resource to fund it', she said.
She urged investors, stakeholders, governments to join hand in funding innovators on the continent.
She urged all applicants to visit the website of IPA (innovationprizeforafrica.org) and download the e application form in English or French and send the completed form and all the required attachments by email to [email protected]
Dr Benjamin Aggrey-Ntim, former Minister of Communication, who is also a member of the IPA Assessment and Evaluation Board urged all applicants to pay particular attention to all requirement when filling the forms to increase their chances of winning the award.
Mr Kwaku Ofosu-Adarkwa, Chief Director, Ministry of Communications, pledged to notify the Ministries of Science and Technology, Food and Agric and Social Welfare in order to ensure how best Ghanaians could be made to partake in the competition.
GNA