Akpabio's Approval Rating Soars After Umana's Removal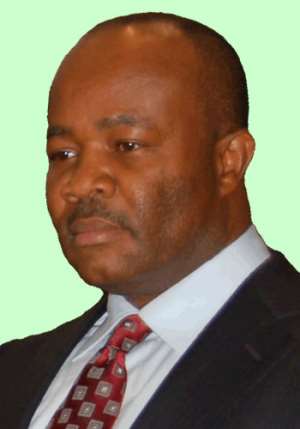 A recent survey by a team of political analysts shows that the approval rating of the Akwa Ibom State governor, Chief Godswill Akpabio, skyrockets as soon as the ex-Secretary to the State Government, Obong Umana Okon Umana was booted out of office. The survey was conducted between August and September 2013.
Umana's removal which was greeted with a thunderous storm as major beer parlors and pubs ran short of supplies even as people took to the streets in high jubilation and ecstasy has compelled even Akpabio's arch critics to pause for a while and say "thank you" for removing Umana Umana,
Contrary to the belief that Umana was a very popular candidate, random sampling in some streets across Akwa Ibom State indicates that Umana was never an acceptable choice of the people. A good number of people only thought that he was Akpabio's anointed candidate for the Akwa Ibom State top job. That's why some locals decided to join the bandwagon in singing his praises.
In Uyo Senatorial District, 75% of the people spoke to, said they never wanted Umana as a governor and the governor did the right thing to remove him, 10% remained neutral while 15% still believed in him
In Ikot Ekpene Senatorial District, 91% of voters believes he overstayed his welcome and gave the governor a pat on the back for his action, 4% remained neutral while 5% believed he should be allowed to run.
The Eket Senatorial District Axis, though was greeted with divergent views, the survey shows the following results. 80% believes the governor's action was a directive from God, 10% of potential voters took a neutral ground, while 10% thinks he should be allowed a chance to test his popularity in the poll.
The general approval rate of Governor Akpabio was pegged at 85%. Observers believes that despite the siege on economy and dire poverty turmoil in many families as a result of unprecedented and damning unemployment rate, Akpabio's action has placed him on a high pedestal, during the survey.
It will be recalled that the former SSG, Umana, was smoked out of office on July 29, barely four days of his declaration to run for the governorship position in 2015.
Analysts maintain that the rating might soon plummet down given the political uncertainty that is currently hovering around Akpabio as he tries tilt support to the new SSG as his his anointed calf.