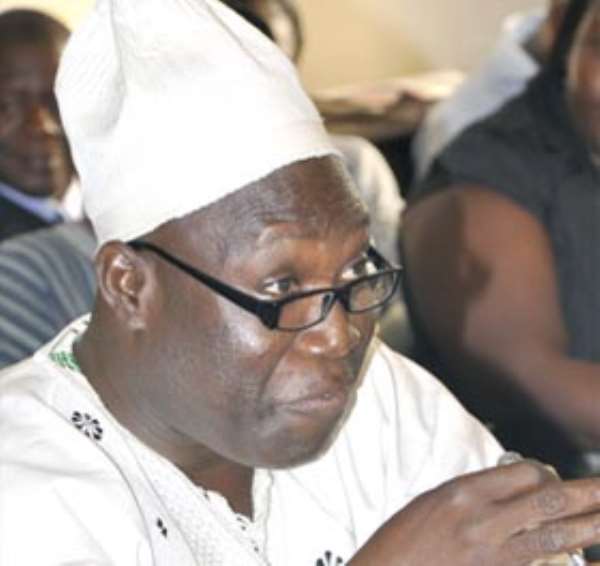 Mr Inusah Fuseini, Minister of Lands and Natural Resources, has pledged commitment to work with stakeholders on the Extractive Industry Transparency Initiative (EITI) for the benefit of Ghanaians.

He said the Ministry of Lands and Natural Resources would continue to push for reforms that seeks to ensure that the extractive sector revenues are utilised in the most efficient and effective manner with accountability being the guiding principle.
The Minister was speaking during a visit of the International Extractive Industries Transparency Initiative (EITI) Board to Ghana to meet with stakeholders on the challenges and opportunities in managing the extractive sector.
Mr Fuseini said the Ministry had committed itself to the implementation of the EITI since Ghana joined in 2003 and has since participated fully in all EITI activities both locally and internationally.
'The Ministry of Lands and Natural Resources has since the beginning of the initiative contributed in diverse ways to ensure the timely production of the EITI reports, which findings and recommendations have informed wide range institutional and policy reforms taking place in Ghana's extractive sector some of which are in line with the transparency issues raised at the recent G8 summit,' he added.
The Minister urged the extractive companies to be open, fair and uphold best practices in Ghana just as they do in other places.
Mr Kweku Ricketts-Hagan, Deputy Minister of Finance, noted that, Government has joined the open Governance Participation.
He pledged Government's commitment to open up the mining and oil and gas sectors for greater transparency.
He said many countries endowed with natural resources, including Ghana had benefited far less from the sector because they remain largely exporters of raw commodities.
'It is for this reason that government is taking steps to generate interest in adding value to natural resources exploitation,' he added.
Mr Ricketts-Hagan said Ghana has found great value in the implementation of the EITI and would ensure its sustainability by backing it with legislation.
Major M.S Tara (Rtd), Chief Director and Chair of the Ghana Extractive Industry Transparency Initiative, said, the initiative had worked hard to ensure the implementation of reforms that seeks to promote the continuous improvement of accountability and transparency in the sector.
Ghana underwent validation to become EITI compliant in 2010.
GNA/Ghana