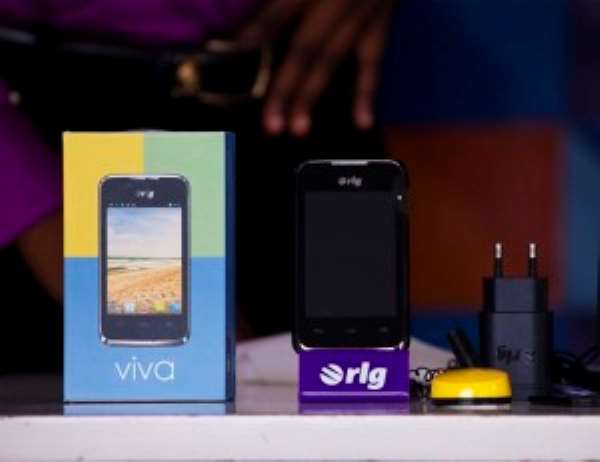 Let the arguments be ignited but the answers to these questions will be known after 90 minutes of Fusion Ignited soccer at the Baba Yara Sports Stadium in Kumasi on Tuesday when lucky Football fans get rewarded in pre-match largesse being contemplated by Rlg Communications.
 
The company plans to FUSE the ECTASY and ANXIETY with PASSION and SUCCESS when it unveils its latest handset at the crucial world cup qualifying round.
 
The unveiling of Fusion Ignite II will be climaxed by a promotion requiring fans to fill simple questionnaire, predicting score lines as well as goal-scoring players.
 
Ghana and Egypt meet in the first of two rounds of matches to determine which team picks one of five tickets to represent Africa at the 2014 FIFA World Cup in Brazil.
 
'As an indigenous African company noted for passion and resilience, we have carefully settled on this match, an all-African affair to promote fair competition and healthy rivalry among these young African players and their teaming supporters', Kofi Yirenkyi, National Sales Manager of Rlg Ghana said.
 
The campaign will require soccer fans entering the stadium to answer very simple questionnaire asking for their names, contacts, score lines and who the scorers will be. A draw takes place after the final whistle to determine winners who will have the rare opportunity of being the first to see, feel and use the latest mobile phone device on the African market.
 
Barely a month ago, Rlg has become one of the first companies to launch two android phones, the Viva and Fusion Ignite I simultaneously across West Africa, affirming its leadership role in the device assembling market.
 
So for a Fusion ignited football, spot the smartly dressed Rlg ladies and who will help you predict and win awesomely.
 
Fusion Ignite is 1.2 GHz Quad core 3G Smartphone with 4.7' IPS HD CPT and a 9.6 mm slim body. The device also has 4GB Rom plus 1 GB RAM, 8M AF Rear Camera plus 2M Front camera and a 2000mAh Battery.
 
Beyond the qualification, pride will at stake. Ghana has beaten the U.S.A, then coached by Egypt's current coach, Bob Bradley.
 
Will it a different game because two African countries will be involved this time round?  
Among the players too, nothing less than a display of the highest quality of soccer is expected. While John Boye and his team of defenders will attempt outshining Ahmed Fathy and his side, Michaeal Essien's dedicated side are expected to protect the midfield against the Hossam Ghally led aggressors, and so will Captain AsamoahGyan and his boys expected to attack Gedo, Zaky, Zidan and EmabMoteab to ensure victory for Ghana.
 
In short, while victory will underpin the expectation of both countries, each side may want to fuse skills, talents and passion to ensure victory for their side.
 
The Pharoahs are here to win and so is every Ghanaian expecting the Black Stars to carry the day. Its been long arguments in homes, offices and on the streets. The expectations will ignite, create passion and fuse the two nations together as two united African countries whose people are driven by zeal, talents and passion .
 
In the year 2011, the G51 TV phone ignited lots of passion,after it succeeded in providing opportunity for many to view television via their handsets, the first time locally assembled product had attain that feat.
 
That achievement was duly recognised when the CIMG awarded it 'Product of the Year 2012'. Three years on, the Fusion Ignite is ready to ignite another passion, the passion for healthy rivalry, the passion for skilful football, the passion for fair play and the passion to win.
 
So will Ghana make it the third time to the prestigious FIFA World Cup finals and with what goal margin? Could the goal scorer be prolific Captain Asamoah Gyan, Andre Dede Ayew or Isaac Vorsa?