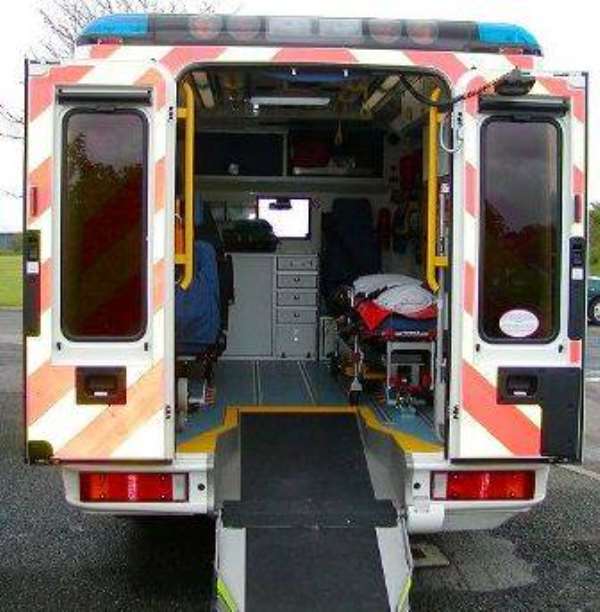 Ambulance
Battor (V/R), Oct 12, GNA - Authorities of the Catholic Hospital at Battor in the North Tongu District of the Volta Region, have appealed to the Ministry of Health and philanthropists for an ambulance to aid its operations.
The hospital is a major referral hospital in the Volta Region, as it is the only hospital with a physician specialist in the region.
Mr Donatus Duncan Adeletey, Administrator of the hospital made the appeal on Friday when Mr George Psorakis, Chief Executive Officer of Flamboyant Films, presented various items worth GHC 4,000 to the children's ward of the hospital.
The items include five television sets, two multi-tv decoders, toiletries, fruit juice, biscuits and sachets of water.
Mr Adaletey told the Ghana News Agency, that the hospital, which was built in 1957, relies on the National Ambulance Service located at Ada, several kilometres from Battor.
He said due to the lack of an ambulance, it was very difficult to refer and transport patients to the Korle Bu Teaching Hospital on time.
Mr Adaletey indicated that the situation becomes worrisome especially when children need to be referred to Korle Bu or Tema General Hospital as his outfit lacks a pediatrician.
He called for the construction of an emergency ward to take care of the numerous emergency cases handled by the hospital.
Mr Psorakis, who is on admission at the Hospital, said he was touched by the professional and friendly services he received from the staff of the hospital, and therefore decided to present the items in appreciation.
He advised other medical officials of health facilities to emulate the good services of the staff.
Mr Psalm Adjeteyfio, an actor and film producer, who presented the items on behalf of Mr Psorakis said the items, especially, the television sets and the decoders would psychologically help in the healing process of the children.
GNA