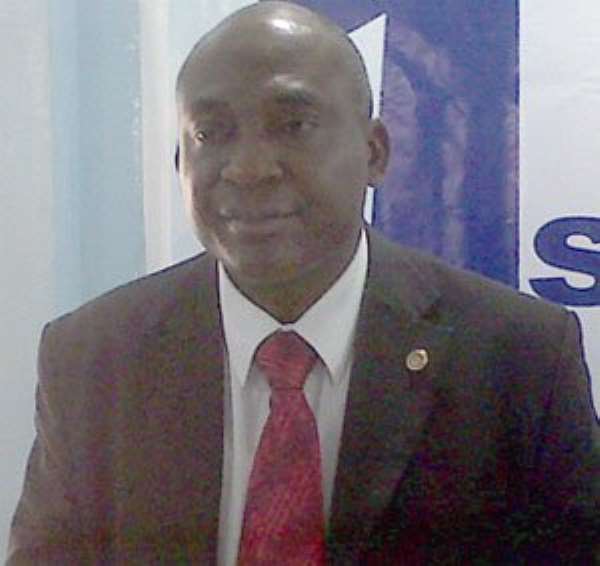 Rockson Dogbegah
Government has been asked to institute a policy to facilitate the maintenance of projects.
The Vice President of the Chartered Institute of Building – West Africa, Rockson Dogbegah made the call at a day's training workshop on facilities management in Accra.
Mr Dogbegah believes the lack of a maintence culture in the country, especially in the construction sector, is one of the major contributory factors to the collapse of buildings across the country.
He therefore advocated a policy to ensure that buildings are necessarily maintained and renovated after construction.
The effects of failing to maintain construction projects are disastrous and damage control measures come at a great cost to the nation in the event of a calamity, he said.
He stressed the need for the country and organizations to understand and embrace the principles of the management of facilities.
Speaking at a day's training workshop on Facilities Management in Accra, Mr Dogbegah highlighted some of the adverse effects of the lack of maintenance of construction projects.
He indicated that the external parts of a building disintegrate quickly when exposed to the natural environment.
He said regular inspection and maintenance will enable timely identification and replacement of deteriorated building elements.
Dilapidation and inadequate maintenance in the building may lead to loose tiles and plaster of external walls thereby threatening public safety. Mr Dogbegah said, 'I see this workshop as the beginning of liberating us from the culture of non-maintenance.'
He was also hopeful participants will be able to understand basic facilities management challenges.
He said understanding the concept helps in addressing maintenance and repair issues.
'It also involves the management and development of the workplace to integrate people and their work in the operation to achieve business objectives'
The training workshop, put together by Africa Facilities Management Institute, is targeted at facilities managers.
It is also expected to equip participants with knowledge that will enable them add value to their organization by ensuring proper and efficient management of company assets through best practices.
Facilities Managers (FM) can be found globally in both the public and private sectors.
The training has been developed to assist Africa's managers to learn all the basic principles that will assist in meeting the requirements of businesses and government.
By Samuel Boadi