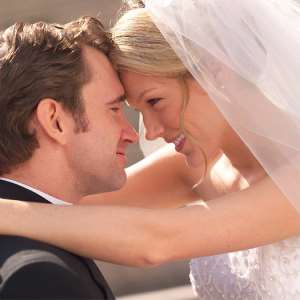 We come face to face with some of the consequences of fornication and adultery but most people seems not to know. Listen attentively to the word of God because the word of God is the right vision for us.
We need spiritual information to live right. In Galatians 5:19-20 fornication is mentioned as one of the attributes of the flesh. In this article, we will like to take a good look at the need to flee from fornication and adultery. Check proverb 7:1-end, 1cor 6:9, Prov 6: 23-29, 1cor 5(1-5), 1cor 7:10,2sam 16:1-end etc.
I sincerely admonish us to open our hearts to receive revelation. Do not wait till crises knock on your door before you start maintaining holiness as a believer. Most people take the sin of fornication and adultery very lightly; little do they know that it is a deadly thing. 1cor 6(15-19) says "Know ye not that your bodies are the members of Christ? Shall I then take the members of Christ and make them the members of an harlot? God forbid. What? Know ye not that he that is joined to an harlot is one body? For two, said he shall be one flesh. But he that is joined to the lord is one spirit.
He that commits adultery with a prostitute has become one flesh with her and has pick up their spiritual punishment e.g. sadness, Unending pain, poverty, dishonor, fear, suicidal tendencies, witchcraft and finally hell fire. (Hence we have a lot prostitute doctors, prostitute imams, prostitute governors, prostitute pastors, prostitute presidents, name it).
You are not yours, you are bought with a price. Pro 7:1-end states "the danger of loose living. In pro 7:26&27 about the harlot; "she hath cast down many wounded, many strongmen have been slain by her. Her house is the way to hell going down to the chambers of death.
Flee fornication, Every sin that a man committeth is without the body, but he that commiteth fornication sinneth against his own body; it is tantamount to your getting up to slap, kick or burn yourself, name it. It spells out its gravity, we have to beware.
In 1cor (1-end), Paul admonished the singles/widows "It is better to marry than to burn". In verse 10-11 Paul commanded those who divorced to remain unmarried because of the spiritual and physical consequences.
Our Lord Jesus Christ the perfect Master of the universe (Shame to Guru Maharaji and his likes) cautioned further that he that looks lustfully at a lady has already committed adultery with her and vice Versa. He warned us to be careful about it. The reason is, your body is the temple of God and that those guilty will not inherit God's kingdom.
In 1cor 5:1-5 "Take the fornicator away from your company, to deliver such a person, to satan for the destruction of the flesh. Or is it the story of David? How he committed adultery with Bathsheba and fell into untold sufferings, till his own son Absalom slept with his concubines, Amnon his son, slept with his half sister Tamar, Absalom trying to kill his father etc. Same with the issue of Samson and Delilah (when you date a strange woman the consequences are alarming).
Pro 6:23-29 lust not after the beauty of the strange woman vs32 says whosoever committeth adultery with a woman lacketh understanding; he that does, it destroys his own soul. Think again, you that is fond of saying "I am a man" or "it is our tradition" because you are playing with fire, some people transfer wives after the husband death, to the brothers, it is evil.
Joseph been a spiritual person, saw the dangers of fornication and adultery and ran for his dear life when Potiphar's wife tempted him. In this era where some sick fathers are been used by satan, to raping even their own daughters, you see lust in their eyes when a lady with miniskirts passes them by, it is indeed terrible. It is the spirit of fornication; adultery that gave birth to the hell bound spirit pro 7:27. Let us be very careful.
It was the major thing that took place in Sodom & Gomorrah and got to the point where men where raping men till they could not distinguish between men and angels, they got blinded and died, the two cities were destroyed.
Solomon's wisdom could not help him when he dived into the game of adultery, the wisest of men fell. 1kings 11:1-4 "But king Solomon loved many strange women, together with the daughter of Pharaoh, women of the Ammonites, Edomites etc. of the nations concerning which the Lord said unto the children of Israel, "ye shall not go in to them, neither shall they come in unto you for they surely will turn away your hearts after their gods" his wives turned away his heart. For it came to pass, when Solomon was old, that his wives turned away heart after other gods, and his heart was not perfect with the Lord his God.
Can you see what happened to the wisest man that ever lived because of fornication and adultery? Wisdom indeed flew away. Alas Solomon the wisest man on earth became the most foolish of all because he desired WOMEN the wrong way. He desired women the UNGODLY WAY. So anything you desire in an ungodly way makes you a FOOL.
So now judge for yourself if marrying more than one wife is from GOD's spirit or the spirit of Lucifer.
Marrying more than one wife is ungodly especially marrying when your wife is still alive. The bible cautions those married to live as if they are not. Marriage in itself is more carnal than spiritual, even in monogamy, not to talk of a marriage of a man to five women and above. It is sheer carnality. Besides we have to understand that there is no marriage in heaven.
Most of those in the government, schools, universities, mosques & churches ,Soldiers, Policemen etc have fallen by them. By the time you look into the private lives of the Boko Haram group and sponsors, they are products of adultery and fornication and are still in them. Whether done secretly or openly, it has the same reaction and it leads to death spiritually and physically. The more people you commit adultery with, the more your spiritual and physical problems. Little wonder you see people lying down with beasts, such people do not distinguish between a girl and even a grandmother. Does it mean you will not admire people? Why not, you can admire, you can put in a word or two to appreciate God's work but when it gets to your desiring them, it now becomes sin.
In a society like ours, it is almost like an abomination for a woman to innocently tell a man she loves him, but does that means you want him to sleep with the person? "NO"
I naturally appreciate people, few years back I ran into this beautiful work of God and we got talking, as days went by, I told him, "I love you", the next thing he asked was, "when do we see"? And to see for what, I replied, this is how depraved our society is. We need repentance. Many people neglect counsel and end up failures. (Don't abuse your bodies and don't re-nail Christ on the cross), avoid exposing your nakedness.
This issue has fallen great things, great men and women, even men of God. This indeed is a time to operate a higher level of faith. Feel free to share your experience with me.
PASTOR LOVINA AMANGALA IBURENE
THE TRUTH MINISTRY/THE TRUE LOVERS OF CHRIST WORLD CHARITY MINISTRY LAGOS. 08066350994, 08071607976, 07095057449