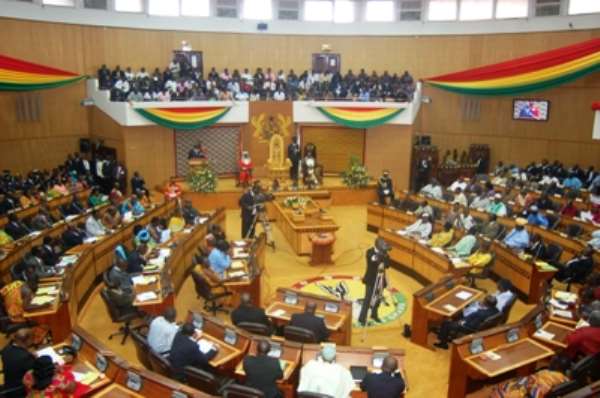 Director of the Parliamentary Centre for Africa, Dr Rasheed Dramani says unless Members of Parliament (MPs) stop their political rhetoric and pay proper allegiance to parliament then its independence will remain a farce.
According to him, the system where MPs have allegiance to both cabinet and the legislature makes it difficult for them to be objective with their parliamentary duties.
Mr. Dramani stated that Parliament lacks the will to fight corruption and ensure fiscal discipline; 'their rhetoric when they [MPs] are in power and their rhetoric when they are in opposition is completely different ''
'Continuously, year in year out we weaken the legislative arm of government because a lot of the MPs have their allegiance more skewed towards the Executive than Parliament.
'I cannot understand that they don't have the capacity to see that there is something wrong; they lack the will,'' he added.
'If they[MPs] will only come together and make sure that when we are confronted with issues of corruption, issues that affect the basic livelihood of our people, they come together and say they side with the people; then we will run in circles''.
His comments come on the back of public anger against Parliament for failing to scrutinize and monitor funds allocated for development projects across the country.
'Large sums of money allocated to five metropolitan assemblies in 2010 under the Second Urban Environmental Sanitation Project (UESP II) were used to pay consultants rather than for the project,'' the Public Accounts Committee of Parliament (PAC) revealed.