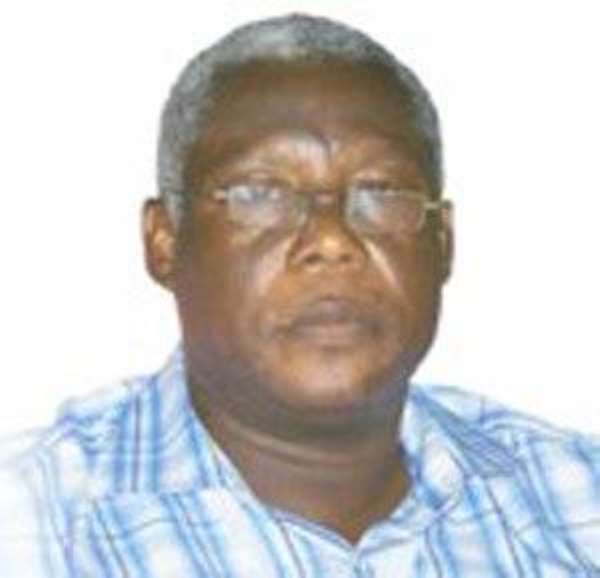 Mr Samuel Doe Alobuia
Mr Samuel Doe Alobuia Kade (E/R), Oct. 06, GNA - Mr Samuel Doe Alobuia, Acting National President of the Ghana National Association of Teachers (GNAT), has called on government to rescind its decision to scrap the teacher trainee allowance.
He said shelving that policy for a more humane one would do the nation good and would as well save the teacher trainees from financial difficulties.
Mr Alobuia made the request in a speech read on his behalf at the Eastern Regional celebration of the World Teachers' Day at Kade on Saturday.
The celebration was on the theme: 'A call for teachers: Teachers take the lead for quality education.'
Mr Alobuia said if the allowance is withdrawn and teacher trainees are asked to go for loans to finance their training, the Ghana Education Service (GES) will no longer have the right to post and bond teachers.
'What gives the GES the right to post and put them in a bond is the allowance paid while in training; teachers may not be obliged to accept deployment to places the GES may want them to be but can leave anytime and create more empty classrooms if the allowance is scrapped.'
Mr Alobuia said opting to teach at the basic level under precarious conditions in the numerous deprived communities in the country is a sacrifice by teachers and that they should not be made to start work with bags of debt behind them.
He expressed worry about government's failure to keep to its promise to pay 20 percent allowance to teachers who accept posting to deprived areas.
'The unions in education implore the government to fulfill that promise to encourage teachers to accept postings to deprived areas of the country; children in those areas cannot wait any longer,' he said.
Mr Alobuia also urged teachers to do their best to promote quality education in the country, adding that, the time has come for educators to lead the debate about what quality and excellence are when it comes to teaching.
Mr Godwin Addo, Kwaebibirem District Director of Education and Guest Speaker at the ceremony, underscored the need for teachers to be qualitatively qualified to ensure quality education in Ghana.
He also called on university authorities to run their sandwich and distant learning programmes at a time when the basic schools are on recess 'so that the absenteeism with the pretext of going for such programmes would be checked.'
Ms Mavis Ama Frimpong, Deputy Eastern Regional Minister, assured the teachers that government recognized their contributions in education and would be committed to meeting their needs as far as national resources are concerned.
She urged teachers to be on top of Information and Communication Technology (ICT), moral uprightness and discipline to prove themselves as true leaders in the delivery of quality education in the country.
Some personalities were honoured for excelling in their fields of operations to promote education in the region.
The Ghana Broadcasting Corporation (GBC) in the region were also honoured for their active participation in GNAT activities while MR Ebenezer Kwamena Mensah, a Regional Correspondent for GBC, received a special award for promoting education in his writings.
 
GNA