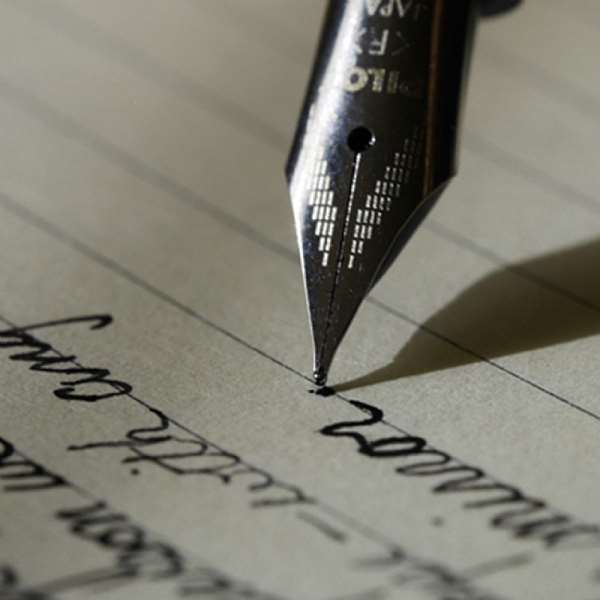 Did Fashola apologize to the Southeast or not? If he did, those of us from other parts of Nigeria cannot wait for our own apologies. It was Baba Suwe in Lanrilod or so that said if you have been in Lagos for donkey years and you cannot tell which side is up, it is time to move back home. Little did we know that he was one of the special advisers of the Governor of Lagos State.
Before this apology, some of us were thinking of taking Fashola to International Court of Justice to recover enormous amount of properties and money we lost when we were delayed illegally and relocated back to our hometown in green pastures. We lost trillions of naira and all the properties that belonged to us have been taken over in our absence. Fashola is now given an ultimatum, compensate us or get sued at World Court.
We have many properties in Ikoyi, Victoria Island but not as much in the Ebute-Meta, Yaba, Surulere and Ikeja areas. Indeed, all the money we had in banks has been confiscated by greedy Lagosian bankers. We never had money in the bank fearing this relocation but after assurance we put everything in the bank. Once we are settled, we will not go back to Lagos. Not even our kids and the next generations. Never say never!
Lagosians, we heard you loud and clear. As soon as Fashola 'settles' us we will be investing all the money in our towns and villages. There are factories waiting to be set up since our home governments have donated land to anyone of us willing to invest that money from Lagos. In case you are wondering, there will be agricultural farms and live feeds to feed the whole of West Africa.
Please note that Lagosians are welcome on a first come first employed basis. You must register as soon as you move into our states. You will be directed to areas where our local populations do not want to work and given jobs our young men and women refuse to do. If you are a professional, you cannot take jobs away from our well trained youths. Unlike Osun State, our experienced professionals must head every department.
Our intelligence Units have met from all the states that suffered in the hands of Fashola and realized that many of your youths have gone abroad to train as terrorists. They are back in Lagos calling themselves professionals. We have to warn you that if any of these Lagosians ever crossed over to our states, they will be severely dealt with. Whatever it takes must be done to smoke out those that may cross in surreptitiously.
Indeed, we are so comfortable in our planning, Nigeria may unite without Lagos! Many thanks to Fashola, we did not know what is wrong with us in that country until he started throwing us out of Lagos. It was then we found strength, happiness and the spirit of live and let others live. Since we have been thrown out of Lagos we have found ourselves, realizing we are brothers and sisters.
Indeed, there are no Lagosians anyway. Fulani make up most of the settlement around Lagos and Hausa claim Lagos is within reach, until they capture the Atlantic Ocean. No one knew then that Fashola was going to build the Eko Atlantic City. Many of the so called Lagosians do not know that Tapa own both Oshodi in the Island and Mainland.
The Southsouth people of Nigeria, may Heaven have mercy, own Ajegunle and Maroko villages that has blossom into jungle cities. There was a court settlement recently that gave back all the land from Ijora to Ajegunle to Lagosians. But we must fight it out. They are not going to drive us out the way they did in Maroko, Papa's land. Ajegunle and Maroko are the names given to these places by people from Southsouth.
Then all the names in Lagos originated from Benin from Oba to Ikoyi. The only problem with that is Benin itself came from some people outside Edo State, Yoruba. It does not matter, they named us, we named them. By Benin culture and tradition, Ashipa was converted by Benin King and sent back to Lagos to represent Benin. Wait, Ashipa a Yoruba name or adopted name by Benin; became the King of Lagos. O.k O!
According to Calabar people, the Chief of Eko, that is Lagos ruled from Calabar. So Efik and Ibibio may also have a claim in Lagos. After all, they were there with Benin folk before others. Then came the Igbo, the present owners of Lagos. Fashola recognized them as the makers and shakers of Lagos. Without them, nobody can win election in Lagos. Since Fashola apologized, he must be running for something, may be President.
As for the destitute and beggars, they are going to form an association for the good of Lagos. As more of them come from all parts of Nigeria, they will fight for the power to vote in the councilors and become governor of Lagos State. Whoever bring the most beggars and destitute to Lagos will win in the next election. If people mean democracy and want democracy, they must encourage more of them to come to Lagos.
If they do not want them, the Lagos State Government must pay them good money to go back, not just dump them across the Osun, Niger and Benue. The amount of money given to them must be enough to establish in their poor towns and villages. At least they must be able to build a small bungalow for their families. There is a great deal of money in Lagos otherwise they would not be building one kilometer of road for one billion naira!
Unfortunately, most Lagosians realize all these. It is the reason they are relocating those of us that are not Lagosians before we take over. It is too late. When they relocate us to our states and pay us good money, we will find our way back only to be deported again. The cycle will continue until we redistribute income equally amongst Nigerians so that no one will have any cause to go back to Lagos again. It will be too wretched.
We want to turn every state and villages into Lagos State and City. That is not too much to ask for. Enough people have been complaining that that groundnut pyramid money, oil money, coal money, tin money 'omoeke' and 'boiboi' money built Lagos. So whatever we get from Lagos is what we have contributed in the past. We are only collecting interest. Before they know what is going on, Lagos will become ours. Just work together and before they know it, we shall install all local government chairmen and governor.