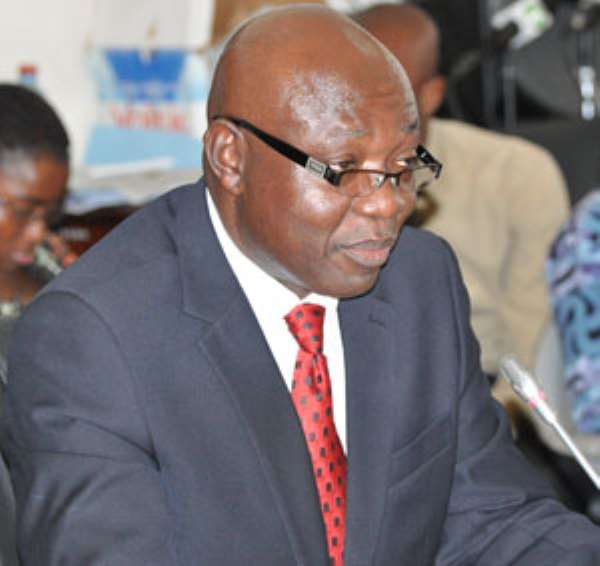 Akwasi Oppong-Fosu – Minister Local Government and Rural Development
The shortage of funds has affected many Metropolitan, Municipal and District Assemblies in the Northern Region with the result being an imminent shutdown of government administrative offices.
JOY Fm's correspondent reports that debts are piling up and the assemblies, which have been living on credit for months now, have lost their credit worthiness and are now being turned away by service providers such as fuel stations.
Officials of the assemblies do not want the names of their assemblies to be published for fear of political victimization.
The dire situation has compelled District Chief Executives and Coordinating Directors to go into hiding to avoid their creditors.
The assemblies are unable to honour their commitments to students who are benefiting from some limited scholarship.
'My colleagues and I have been here for months. Each time we come we are told the District Chief Executive is gone to Accra for workshop. What kind of workshop is taking them more than two months,' a District Assembly Scholarship beneficiary told Joy News.
The students may have to defer their programmes because they are unable to pay their school fees.
The officials are blaming the situation on government's consistent failure to release their statutory District Assemblies' Common Fund.
This comes weeks after some Members of Parliament (MP) expressed frustration and threatened to boycott Parliamentary sittings http://myjoyonline.com/news/2013/October-1st/%20http:/edition.myjoyonline.com/pages/news/201309/113262.php over the decision by government to freeze their HIPC accounts without their consent.
According to the MPs, government has also failed to pay their share of statutory funds, including Health fund, District Assemblies' Common Fund and the Ghana Education Trust (GET) Fund.
Responding to the concerns of the Minority in Parliament that the economy was suffering from government's excessive borrowing, Deputy Information Minister, Felix Kwakye Ofosu maintained that Ghana's debt was within manageable limits http://business.myjoyonline.com/pages/news/201309/113803.php .
The deputy minister, however, conceded that government was having difficulties in honouring its statutory obligations such as crediting the accounts of the District Assembly Common Fund (DACF), the National Health Insurance Fund (NHIF), the Ghana Education Trust Fund (GETFund), the Road Fund and others.
myjoyonline