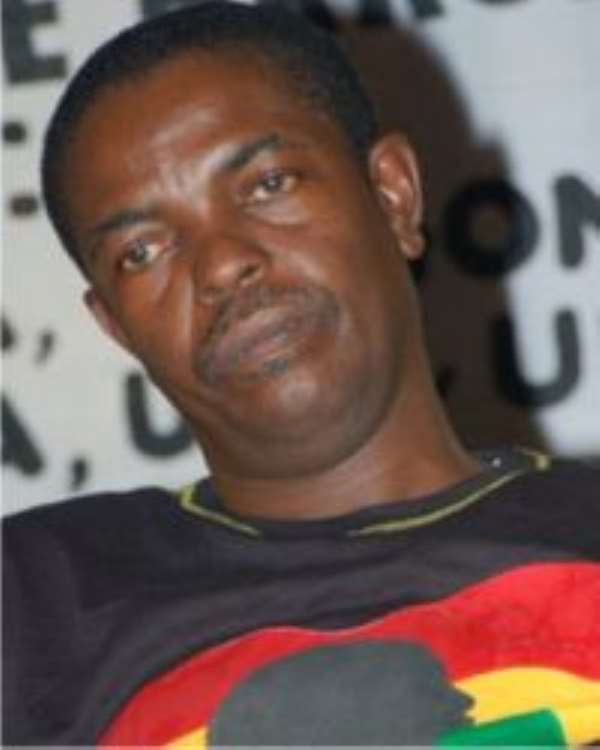 Managing Editor of the Insight newspaper, Kwesi Pratt Jnr, has revealed that former President John Agyekum Kufuor once offered him a job but he refused on a matter of principle.
Kwesi Pratt Jnr is viewed by some members and supporters of the New Patriotic Party (NPP), on whose ticket President Kufuor rode to power in the December 2000 elections, as a die-hard opponent of their political aspirations, mainly due to his stance on NPP on national issues.
However, speaking on Adom FM's Dwaso Nsem morning show of Thursday October 3, 2013 Kwesi Pratt Jnr revealed his long association with both past and present leaders of the NPP, culminating in an offer of appointment from President Kufuor when he won the 2000 elections.
'President Kufuor gave me a job but I refused. I was one of the first two people he offered appointments to after the (2000) election, but I told him the two of us cannot work together because of where we stand (ideologically). We would always fight. You can ask Nana Akufo-Addo,' he told listeners.
'He (President Kufuor) is my friend; I was part of his campaign in 2000 because I believed we could work to bring true democracy to Ghana but after he won in 2000 I told him we couldn't work together,' he added.
According to Kwesi Pratt Jnr, President Kufuor, after failing to convince him, called Nana Akufo-Addo, 'who was very close to me,' to try and reason with him.
'Nana Akufo-Addo invited me to his Adabraka office and I also told him the same thing, that I couldn't work with President Kufuor because we would always fight because we see things differently,' he revealed.
He bemoaned the increasing bickering within the NPP, saying a fractured opposition party would be dangerous to Ghana as the ruling NDC would have a field day imposing any policies it deemed fit.
As well, he expressed worry at the growing tendency of NPP members to attack any person who criticized a policy or stance.
Citing himself as an example, Kwesi Pratt said although he worked with and eventually declined an appointment to a high office in an NPP government out of his free will, 'they claimed I was bitter and wanted an appointment from the president hence my criticism of some of his policies and programmes.'
The Insight Editor was particularly saddened by the seeming lack of respect being shown to former President Kufuor, describing him as the 'most successful member of the Dombo tradition, the first person to bring together supporters of the CPP and Dombo traditions to win an election that was not cancelled, not once but twice.'
He warned Nana Akufo-Addo, NPP flagbearer for the 2012 general elections, to beware of praise singers hoping to ride on his popularity to either win or retain their office within the party.