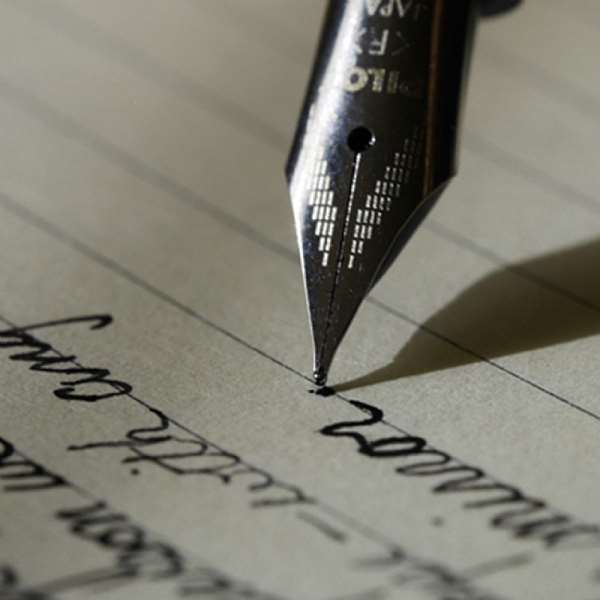 Since the creation of Isoko South Constituency 1, no candidate has served two tenures in the Delta State House of Assembly. It is poignant that some of the self-styled political leaders elected to serve in this coveted capacity abysmally failed to deliver the dividends of democracy in their constituencies over the years in Isokoland. Isoko region is from the minority group in Delta State that needed credible people with oriented-vision to carry the electorates along in terms of quality leadership.
In 1991, precisely, Hon. Mrs. Catherine Ilolo was the first woman to be elected to serve the Isoko South Constituency 1 and only served one tenure but was shortly truncated by the then military government. Isoko South Constituency1 has not produced a woman to serve that capacity except the men folk after Hon. Mrs. Ilolo. Isoko South Constituency 1 is full of political actors and dictators which also served as godfathers and godmothers of the highest order in Isoko politics.
They want their candidates at all means to be elected without due process. The problem with Isoko South Constituency 1 is that everybody wants to emerge as a candidate without political credibility. Isoko South Consituency 1 comprises Irri, Oleh and Emede while Isoko South Constituency 2 comprises Aviara, Uzere and Olomoro.
All these Isoko communities and clans have their villages which elections are conducted. Every Isoko South Clan wants power at all cost.PDP is one of the viable political parties in Delta State while APC and LP are novel in the system. Though DPP was one of the opposition political parties in Delta State in 2011 elections but some of the DPP faithful have now defected to either PDP or APC.
In 1999 to 2003, precisely, Hon. Lucky Okperi was elected into the Delta State House of Assembly and he was from Oleh town. He only served one term and 2003 to 2007; Hon. Ross Uredi of Idheze-Irri was elected and served one tenure and Hon. Benjamin Efekodo of Oleh kingdom was elected from 2007 to 2011. Though, Hon. Benjamin Efekodo witnessed awful failure of his political leadership in the Delta State House of Assembly from Isoko South Constituency
1. It was alleged that he was an arrogant political leader who saw himself as the only leader with integrity. Isoko South Constituency 1 started with political party called Social Democratic Party (SDP) and later transformed to the almighty Peoples Democratic Party (PDP). Politics in 1991 was not pronounced as it is today. Most of these so-called political representatives only represented themselves rather than the people of Isoko South Constituency
1. Hon. Benjamin Efekodo did his possible best to return in 2011 but was won by Chief Benjamin Essien of Ivrogbo- Irri of the DPP now APC who displayed genuine political manifestoes to the people and they authentically verified his political ambition as the bonafide candidate of Delta State House of Assembly. It has also been alleged in some quarters that Hon. Benjamin Efekodo is intending to stage a comeback tactics in 2015 that Oleh indigenes are now regretting of supporting Hon. Benjamin Essien of Ivrogbo-Irri. Politics is all about people not individual ambition.
Though money politics was much played in Isokoland over the years, until political enlightenment started graduating into the political system of Isoko region. Can Hon. Benjamin Essien be re-elected in 2015 under the platform of the novel APC which he recently defected from DPP to?Can he break the political jinx of Isoko South Constituency 1 of being re-elected? Only time will tell If Isoko South Constituency 1 will vote for him.
In Isoko South Constituency 2, 1999 to 2003, Hon. Prince Johnson Erijo was elected into the Delta State House of Assembly and from Aviara town. In 2003 to 2007, Hon. Silas Ureh Buowe was elected and served one tenure and 2007 to 2011, Hon Prince Johnson Erijo contested and won and returned to the house and in 2011 he was re-elected and presently serving three consecutive times in the House and intending to contest for the fourth term.
Hon. Prince Erijo is the only Isoko representative that has served three times in the Delta State House of Assembly. Now that Hon Ferguson Onwo of Olomoro town intended to contest for the same position of Hon. Prince Erijo in 2015. Hon, Ferguson Onwo is the man of the people for 2015. He has helped to elevate poverty in Isokoland through his regular widowmite support to youth empowerment and others. He is a credible politician to be voted for 2015 in Isoko South Constituency 2.
It is time for Hon, Erijo to retire from Delta State House Assembly matters and allow younger politicians like Hon. Ferguson Onwo to contest. Though Delta State House of Assembly has politicians who have been serving their various positions since 1999 till date without voting them out because of their numerous achievements in their constituencies over the years but Isoko nation is not so rather than promoting intellectual corruption and arrogance.
Most of these so-called political leaders have not deliver genuine democracy to its people in Isokoland rather stockpiling constituency allowances for themselves. To some extent, Hon. Benjamin Essien has opened the eyes of Isoko electorates through his massive youth empowerments and others. Most of these Isoko political leaders and elders do not take advises from competent people in the land rather than using the constituency allowances to overawe the poor Isoko people that voted for them and intended to remain in political offices forever.
The likes of Barr. Duncan Afakohor, Hon. Evans Egbo,Hon. Fineboy Ebegbare and others should be given opportunity to contest for 2015. We need to try the younger generation than the old leaders that want to die in power in Isokoland. Any political opposition that intends to challenge any infamous leadership in Isokoland is either kidnapped or killed to give them easy access to political dynasty of Isoko politics.
In 1991, Isoko North Constituency, Hon. Emmanuel Okoro was elected and he eventually emerged as the speaker of the Delta State House of Assembly. In 1999 to 2003, Rev. Paul Akegwure was elected and 2003 to 2007, late Hon. Barr. Y.D Igbrude was elected and also emerged as a speaker of the house whose tenure was prematurely terminated for alleged corruption against him. In 2007 to 2011, Hon. Timi Kome Owhefere was elected and 2011 he was also re-elected to serve Isoko North Constituency.
Though Hon, Emmanuel Egbabor also contested for the same position of Hon. Timi Owhefere but politically stepped down for him. Other contestants are yet to identify themselves with Isoko North politics until 2015. Hon. Emmanuel Egbabor is also one of the credible young leaders to identify with in 2015 and nothing else. Some of these ostensible Isoko political bigwigs implicit that they are very close to the present Governor of Delta State, Dr, Emmanuel Uduaghan and Chief James Ibori that can give them power to remain in politics forever.
Lastly, it is time for Isoko people to vote wisely in 2015. The era of money politics is over in Isokoland. Now that DPP is no longer relevant in both Isoko South and North, the choice of candidates would be determined by the electorates not godfathers of Isoko politics.PDP must play genuine politics in 2015 in Isokoland not do or die mechanism being operated in 2011 elections. We must vote for credible candidates with clear visions not criminal-minded ones.
The best candidates will be x-ray before 2015 while the choice belongs to Isoko voters. All Isokos in Nigeria and Abroad must come home to register for their voters' card against 2015 to increase our population in Delta State. We must take Isoko nation to the next level not voting for politicians that would not pick calls or reply text messages after elections in Isokoland.
Editor's Note:
GODDAY ODIDI. PUBLIC AFFAIRS ANALYST. Badagry-Expressway, Lagos 08058124798.