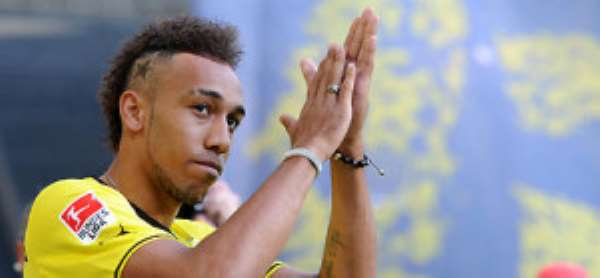 Aubameyang_1373139441
http://en.africatopsports.com/wp-content/uploads/2013/09/Aubameyang_13731394411.jpg Olympique de Marseille moves Tuesday to Dortmund to face Borussia for the second day of the group stage of the European Champions League. Both teams had difficult starts. Marseille was dominated by Arsenal at home, while Dortmund has lived a nightmare in Naples.
Victory therefore imperative for Frenchmen and Germans on Tuesday. The Marsupials striker, Pierre-Emerick Aubameyang is wary of Marseille. "I think everyone knows Marseille well. It will be a tough game. This is the Champions League ' , he has said.
He also hopes that the 5-0 victory over Freiburg in the Bundesliga this weekend will not make them lose sight of the objective: " This win makes me feel really good, but we must stay focused. We remember that before the game in Naples, we have also won (6-2 win in Hamburg) and it did not work the way we wanted ".