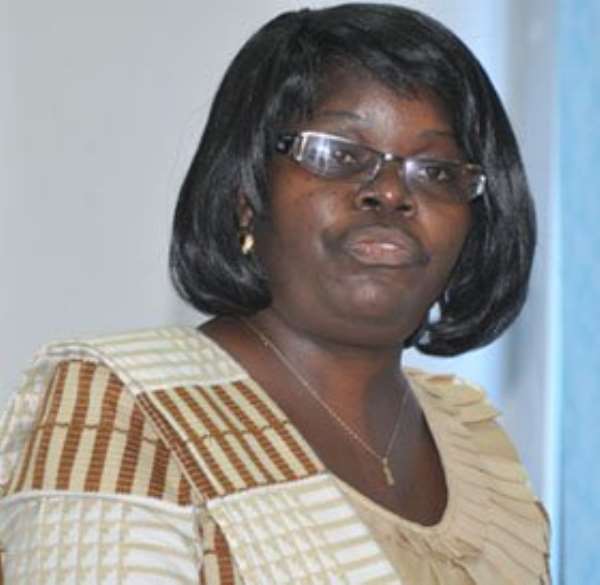 Dr Philomena Nyarko
Ghana's economy is expected to grow provisionally at 7.4 percent for the year, the Ghana Statistical Servic (GSS) said on Wednesday.
Speaking at a media conference, Dr Philomena Nyarko, Government Statistician, said it is likely government could achieve its target growth in 2013 due to expected increases in oil production.
Government has projected eight percent growth.
Dr Nyarko stated that the real quarterly Gross Domestic Product (GDP) growth for the second quarter of the year was 6.1 percent year-on-year.
Non-oil GDP was 5.8 per cent while the total value and services amounted to $44.2 billion with a per capita income of $1,667, she said.
Dr Nyarko added that the services remain the largest sector, contributing about half of the GDP.
The services sector growth rate however fell to 9.2 per cent from 10.2 per cent in 2012 on the account of positive increases in information and communication activities, real estate, professional, administrative and support service activities.
This was followed by the industry sector 2.5 per cent while the agriculture sector showed a negative growth of 3.9 per cent.
Meanwhile, the annual producer price inflation fell for the fifth consecutive month to 4.7 per cent year-on-year in August from 5.0 per cent in July.
GNA