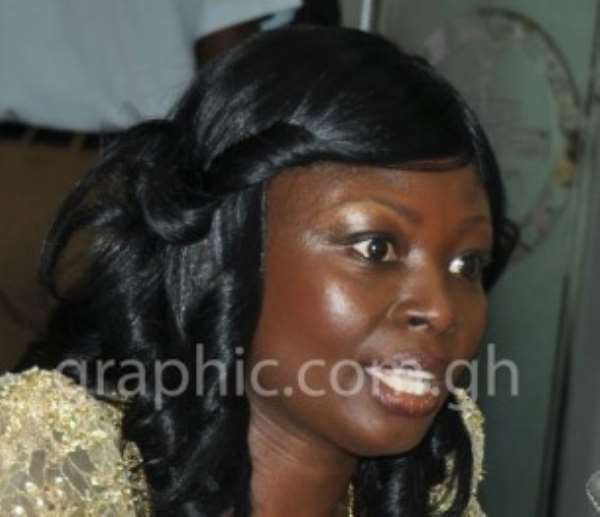 The Deputy Minister of Lands and Natural Resources, Barbara Serwa Asamoah, says allotting large tracts of lands without entering into any form of equity may be a serious disincentive to the Ghanaian economy.
She said landlessness was the greatest form of poverty and called on chiefs to be circumspect when managing the resources of their respective jurisdictions and should not be driven solely by monetary gains.
The deputy minister said this at an orientation workshop for chiefs and queen-mothers of the Brong Ahafo Regional House of Chiefs in Sunyani, organised by the Second Land Administration Project (LAP-2) Co-ordinating Unit in conjunction with the Ministry of Lands and Natural Resources.
She said the Brong Ahafo Region was one of the few regions with a robust natural resource base, which provided substantial contributions to the cocoa and timber industries, as well as numerous palm plantations, and a host of food crop,thereby helping to feed the good people of Ghana.
'These vital activities occur on land, which, in a large measure, is vested in Nananom. It is, therefore, important to state that the efficiency with which the chiefs and their subjects, and indeed all Ghanaians, collectively manage land, determine the pace of Ghana's socio -economic development,' she added
She explained that the National Democratic Congress (NDC) government launched the 1999 Ghana land Policy with the long-term goal to improve upon land administration in the country which was rolled out in 2003 under LAP-1, in order to stimulate economic growth, promote social stability and reduce poverty by developing an efficient land system.
The National Project Co-ordinator of the LAP-2, Dr Isaac Bonsu Karikari, said under LAP-1, a total of 37 customary land secretariats were established and LAP-2 aimed at establishing more in order to promote keeping record of land transactions at the local level.
The President of the Brong Ahafo Regional House of Chiefs, Pemampim Yaw Kagbrese V, who chaired the programme, commended the LAP-2 authorities, the Ministry of Lands and Natural Resources, the World Bank and the Canadian International Development Agency for implementing the Ghana Land Policy of 1999 in order to have an effective land administration in the country.
The forum attracted over 85 paramount chiefs and queenmothers in the region, who were advised to be prudent with the management of land in their custody and their roles toward the successful implementation of the project.
Daily Graphic/Ghana