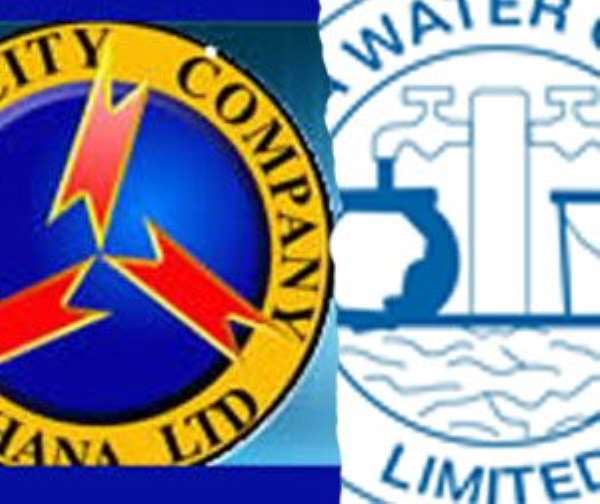 ECG and GWCL
They noted that businesses have recorded some losses lately, stressing that the increment would worsen their plight.
CITY & BUSINESS GUIDE gathered that some companies in the municipality are planning to lay-off some workers following the tariff hikes on Wednesday.
Hairdressers, barbers, fashion designers and others who use electricity and water daily, announced plans to increase their fees in order to effectively pay their bills.
They complained bitterly when CITY & BUSINESS GUIDE visited their establishments to find out how they would cope under the current circumstances.
The new tariffs take effect from Tuesday, October 1.
At Sista's Place, a prominent beauty saloon, the Manager, Salina Enyan said she would sack some of the workers in order to break even.
She indicated that 'I know the chemical shops where we buy our products will increase their fees so the only option is for me to increase mine,' she added.
The Manager of Furniture Works, Joshua Afedi Annor, also said due to their energy consumption, they would also increase their fees.
He also pleaded with government to have mercy on the poor Ghanaian and reduce the tariffs.
A worker at Likers Supermarket in Sunyani said his outfit would take the necessary measures to make profits.
The General Manager of Storm Fm, a radio station in Sunyani, Francis Owusu Ansah, said his outfit would not increase their advert rates because they can't team up with government to burden the ordinary Ghanaian.
He said the company would have to adjust in order not to register losses.
 From Vivianna Mensah, Sunyani