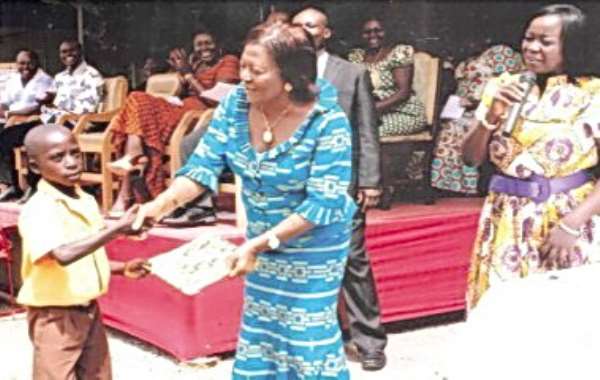 SC Johnson is a multinational family company, established by Samuel Curtis Johnson in 1886 in Wisconsin USA. The company has evolved through five generations of the Johnson family, and sells products in nearly every country around the world.

Underlying the company's core values are its commitment to the well-being of personnel, consumers and users, the general public, neighbours and hosts and the world community at large.
From using appropriate ingredients to minimising their environmental impact, the company is committed to doing what's right for communities it operates and the planet. This was demonstrated by changing from the ozone depleting CFCs to environmentally friendly hydrocarbons in 1975; a time when the ozone depletion phenomenon was only a hypothesis.
The company's product categories and respective global brands include; Home Cleaning with brands such as Pledge®, Scrubbing Bubbles®, Mr Muscle®, Duck®, Windex®, Shout®, Nature's Source®, Fantastik® and Drano®; Pest Control with brands like Raid®, OFF®, Baygon®, Autan® and AllOut®; Air Care with brands like Glade® and Oust®; Home Care with brands like Ziploc® and Saran® and Auto Care with its Grand Prix® brand. Do you want to add Shoe Care?
SC Johnson Ghana Ltd. was established in June 1963 as Johnson Wax Ltd, the company's first subsidiary in Africa. After nearly 50 years of operation in Ghana, the company evolved through many phases of business; yet with an unwavering commitment to business excellence and consumer satisfaction, and remains committed to being a responsible Ghana company with some of the top brands in the industry. Notable brands in Ghana include Raid® Insecticides, Mr Muscle® Home Cleaners and Glade® Air Refresheners.
Giving back to the communityHealth screening at Martey Tsuru Presby Primary School
As a family company, SCJ has demonstrated a passion to have a positive impact on the communities in which it operate and the country at large. Embedded in the SC Johnson principles is sustainable development with key interventions in the areas of Malaria Prevention, Community Development and Education. The aim is to:
1. Re-enforce our commitment to society
2. Create brand value and consolidate leadership.
3. Create awareness and trial for SCJ products.
Supporting basic education is the fundamental component of SC Johnson Ghana's CSR activities where they support pupils in basic schools under the Raid® Schools Sponsorship Scheme. SC Johnson aims to identify talent in low income schools and harness same for the benefit of the individual and the nation. What started as a scholarship scheme for brilliant students in primary schools has today become a multi-faceted programme on which beneficiary schools highly depend, to augment government efforts and out of which notable talents have risen.
The scheme supports education via scholarship for low income but brilliant pupils from classes one to six.
Provides Infrastructural and educational support materials.
Harness skills and talents through Inter-schools events and activities.
At the Secondary level, SC Johnson supports students who make it through these deprived schools to gain admission to secondary school; an average of 25 students benefit from the second tier of the scheme each year.
First year students receive around GH¢ 400.00 per term, second and third year students - 50 per cent scholarship around GH¢200.00 per term.
Outside the mandate of the scheme, SC Johnson supports students who have been part of the scheme at one point or the other and need further support to achieve their goal for higher education. In all, the company invests over GH¢40,000.00 year and a total of about 250 students benefit from this scheme each year.
Driving towards a Healthier Ghana SCJ's core mandate is to help prevent disease by providing effective pest control products under the Raid® brand. This is complemented by their disease prevention platforms which has three core projects under it.
Raid Malaria Week celebration
SC Johnson's local disease campaign seeks to height the need to develop a preventive mindset and attitude towards malaria and is driving towards the achievement of Ghana's MDGs not sure what this is, spell it out.
Also spell out the numbers four and five. 4 & 5. During this week, the company uses mass media communication and community engagements to drive home the need for individuals and communities to take personal ownership and collective responsible for their health and that of their family. It has also become a major platform to engage various stakeholders and SC Johnson staff in voluntary activities which is a key ingredient in building a holistic workforce.
Raid Malaria Outreach programme

This is a newest project under the SC Johnson CSR umbrella and has proven to be a very beneficial means of promoting the cause of both the sponsoring organisation (in this case SC Johnson) and the target population without compromising the integrity of either.
This is a collaborative exercise with the Ghanaian Health Service which promotes malaria education while giving out free products to communities where they are needed. The free product, mainly Raid® Magic Barrier Insecticide Paper, has acted as bait in sustaining people's attentions and driving behavioural change. 10 districts in the Eastern Region so far have been covered.
Setting Mosquito Traps in Tafo: Raid® piloted and then donated 40 Mosquitoes Traps to Tafo. The rate of incidence of Malaria has since come down drastically.
Awards
SC Johnson is committed to business excellence. Some significant awards that demonstrate this commitment include:
• The CIMG spells out first time award for the Top Consistent Brand for the 25 years of CIMG's existence, presented to RAID® in 2006.
• In 1997, SC Johnson Ghana Ltd, won the WOW spell out first time award. 'Win for the Business, Win for the Environment' in recognition of their leadership in advancing eco-efficient product designs, resulting in a clean and competitive market place success. GB
Graphic Business/Graphic.com.gh/Ghana