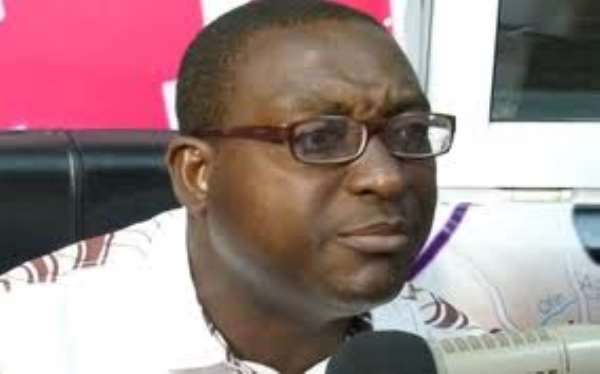 After months of speculations, a former Deputy Communication Director of the New Patriotic Party (NPP), Mr. Yaw Buabeng Asamoah, has finally come out to confirm his intention to contest to become the General Secretary of the party.
The names of Mr. Yaw Buabeng Asamoah and Kwabena Agyei Agyepong, a former presidential spokesperson, have come up as possible contenders for the General Secretary post, but both have kept quiet over the issue.
There are also suspicions that Mr. Kwabena Agyei Agyepong, if he does confirm his participation in the contest, would step down for Yaw Buaben Asamoah at the last hour.
But, in interview with The Chronicle yesterday, the former spokesman for the late Vice President Aliu Mahama confirmed that when nominations are opened, he would file to contest the post.
According to him, he had received several calls from the grassroots and big men in the party, and that the time had come for him to respond to their calls and proposals to contest the position.
'The time has come for me to serve, and I am humbled by the confidence the elders have in me. My only desire is to serve this party, and if the grassroots believe the best way to do this is to become the General Secretary, then I am prepared for it,' he said.
Yaw Buabeng Asamoah further told The Chronicle that as someone who believes in unity, he would work around the clock to bring together all the talents in the party.
According to him, Ghanaians were tired of the incompetent National Democratic Congress (NDC) government, and were, therefore, looking at the NPP for salvation, but the party could only bring about the salvation, if members from the grassroots to the top are united to fight for power.
Buabeng Asamoah, therefore, pledged to work hard to bring about the needed unity to build a strong party for the task ahead.
Meanwhile, Mr. Paul Afoko, another leading member of the party, has also declared his intention to contest the incumbent National Chairman, Jake Obetsebi-Lamptey.
According to him, since the formation of NPP in 1992, no incumbent national chairman had ever been retained.  He was, therefore, sure that when the whistle is blown for the start of the race, he would overtake Jake to become the new National Chairman of the party.
Mr. Afoko, who was also speaking in an interview with The Chronicle , said he was not keen as to who becomes the flagbearer of the party. This was in response to The Chronicle enquiry as to whether Mr. Alan Kwadwo Kyerematen, who he supported during the last congress, would contest the flagbearership again or not.
According to him, when elected as chairman, he does not intend to influence any delegate to vote in a certain way, and that he would be prepared to work with any flagbearer elected by the majority of the delegates.