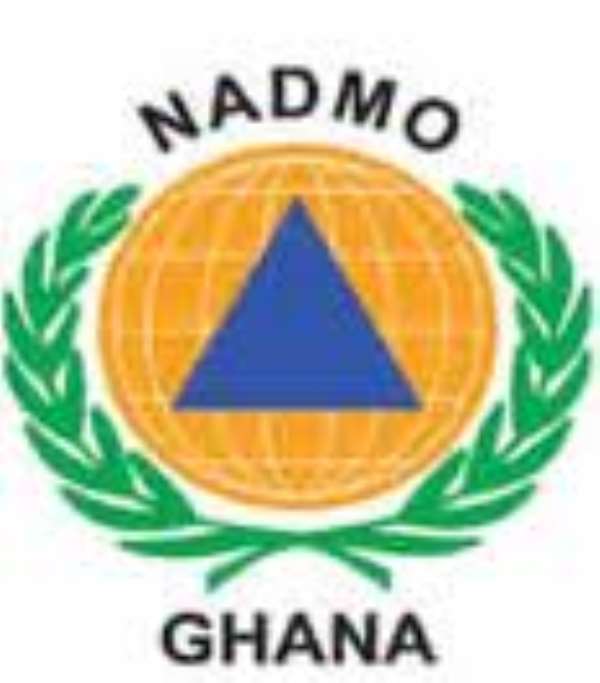 NADMO
Accra, Sept. 17, GNA - The National Disaster Management Organisation (NADMO), in collaboration with the United States Military and Federal Emergency Management Agency, on Tuesday began a workshop to build capacity of all stakeholders in disaster management in Ghana.
 
The 10 days workshop is aimed at equipping staff of NADMO and other stakeholder agencies with skills that would aid production of validated disaster preparedness, response and recovery plans, using Geographical Information System.
 
Resource persons from North Dakota State in the USA are taking the participants through 'Geographical Information System and Emergency Operations' that would enable them to effectively manage emergency operation centres during disasters and other national crisis.
 
Mr Kofi Portuphy, National Coordinator, NADMO, said the training was to fulfill a state-to-state partnership that Ghana had with the American state of North Dakota, which was intended to bring mutual benefit to both countries.
 
He said with North Dakota having one of the best practices in disaster management in the world, Ghana intended to learn from those experiences that would enable her to conform to such best practices in the areas of disaster response, recovery, reconstruction and rehabilitation of people and victims of disaster.
 
Mr Portuphy said capacity building was one of the cardinal practices in disaster management and so NADMO saw the ongoing workshop as very essential.
 
He said it went hand-in-hand with its mandate of co-ordinating national emergencies, planning, prevention preparedness as well as educating members of the public to practice good personal hygiene to mitigate disasters.
 
'With such capacity training, Ghana wants to manicure its systems to reach a standard that best suits global standards. And with Japanese assistance of 800 million dollars to Ghana to purchase flood management equipment over the last two years, we have been able to dig out drains and desilted gutters which has helped reduce floods in recent times,' he said.
 
Mr Sylvester Azantilow, Deputy National Coordinator in charge of Administration, NADMO, said the training formed part of ongoing capacity building programmes being undertaken by the organisation and that 200 staff were trained nationwide in 2012.
 
He said disaster-prone communities were being earmarked under a pilot programme within selected regions for further action to be taken to mitigate future occurrences.
 
He, therefore, urged participants to actively engage in the various course sessions so they would come out as successful trainees ready to help manage disaster in Ghana.
 
Lieutenant Colonel Brent Naslund, Head of the North Dakota Team, expressed the hope that participants would be equipped at the end of the programme to manage and respond effectively to disasters through collaborations and improve livelihoods through social mobilisation, employment generation and poverty reduction projects.
 
GNA