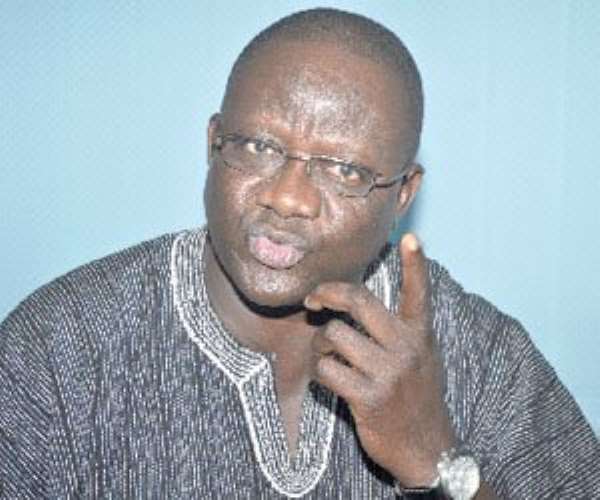 Paul Afoko
Announcing his intention to contest the NPP national chairmanship position, Mr. Afoko said, 'I will contest for the NPP chairman position and God willing I will win to lead the NPP for the 2016 polls.'
He stated that he has the potential to help the NPP recapture power after two successive electoral defeats to the ruling National Democratic Congress (NDC).
According to him, his immediate task as NPP chairman would be to unite the rank and file of the party and also restructure the party, notably at the grassroots level to make the NPP viable to capture power in 2016.
Mr. Afoko was not happy with the current state of the NPP, insisting that the party urgently needs total restructuring both in personnel and strategies in order to defeat the NDC in 2016.
He stated that he would lead the ambitious crusade to make the NPP the most structured and vibrant political party in the country.
Mr. Afoko, in an interview with Kapital Radio, noted that the NPP should be managed professionally to attract floating voters to help the party win the next polls.
He said the NPP ought to evaluate its performance in the 2008 and 2012 elections, saying there was something wrong in the party.
Until the NPP conducts a post-mortem to unravel what caused two successive defeats to the NDC, the party would not win any future elections, the NPP National Chairman hopeful said.
In this regard, Mr. Afoko urged the teeming supporters of the NPP to endorse his candidature, promising that as chairman of the NPP, victory would be guaranteed for the party in 2016.
He said the NPP needs a presidential candidate that could win five percent of votes from floating voters to enable the NPP win 50 percent plus one to win the elections in 2016.
Mr. Afoko gave the assurance that the NPP would be rebranded and restructured under his tenure.
FROM I.F. Joe Awuah Jnr., Kumasi