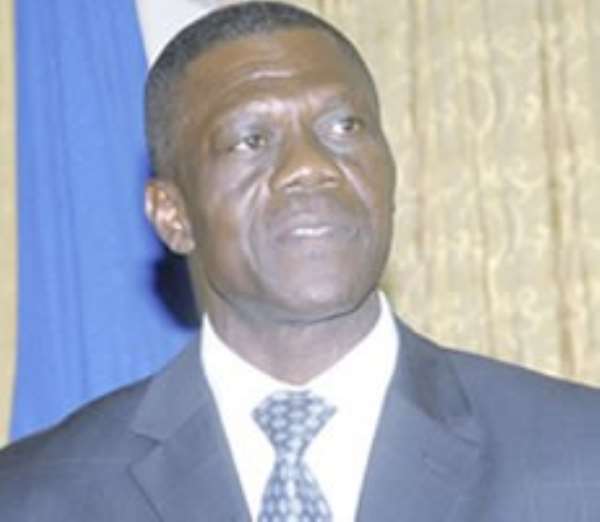 Colonel Larry Gbevlo-Larty
National Security Coordinator, Colonel Larry Gbevlo-Larty (retired) has supported calls for Metropolitan, Municipal and District Chief Executives (MMDCEs) to be elected by popular vote.
Col. Gbevlo-Lartey says the current situation where the president nominates someone who is either confirmed or rejected by a few people (assembly members) only created fertile grounds for corruption.
The procedure for selecting a MMDCEs under Article 243 (1) states: "There shall be a District Chief Executive for every district who shall be appointed by the President with the prior approval of not less than two-thirds majority of members of the Assembly present and voting at the meeting".
But Contributing to a discussion on the Super Morning Morning Show on Joy FM, Wednesday, the National Security Coordinator stressed the need to properly structure and empower the local assemblies to enable them deal with development issues at the local level.
"The system we have today, is one which creates a platform for corruption...A few people sitting down and deciding who should be a District Chief Executive and giving him mandate here and there...is the issue".
Equating the importance of the district assembly to the platoon of an army in a battle field, Col. Larry Gbevlo-Lartey said: "...if the platoon is not well structured, the battle cannot be won".
"We need to go back to Chapter 20 of our Constitution and deal with the issue of decentralisation and empower the districts," to enable the assemblies win the battle against underdevelopment and poverty at the local level.
"We have to put our searchlight on the districts and get our districts properly structured so that the best of us should go there and take the bull by the horn and provide leadership there".