September 16, 2013
|
Opinion/Feature
rLG's Roland Agambire: An Inspiration To Ghanaian Youth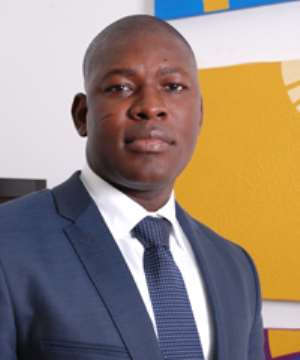 Roaming the streets of Sirigu, picking coins dropped by pito drinkers and selling petty items are not easy tasks for a boy as young as six years, but that is exactly what little Roland Agambire did for survival. In his quest to make it in the economically hostile extremities of the Savannah region of Ghana, the Upper East Region to be precise, strong willed, determined and resilient Roland Agambire, current CEO of rlg Communications, was poised for success.
He was born on 19th April 1974 into a very large family (his father had 10 wives). As a young boy growing up in a polygamous family, Agambire learnt the tough lessons of life the hard way through poverty and a profound impulse to survive. At a very tender age of six, Roland began investing the coins he earned on the streets. He started his education in his hometown in Sirigu, from where he proceeded to Navrongo Secondary School. During his days in Navasco, Roland recounts how he used to move to the Capital, Accra during vacations to do odd jobs like truck pushing and washing bowls in chop bars in order to pay his school fees when school re-opened. At Navasco, He was the smallest boy in the Arts class but he proved a tough contender to his classmates and so due to his academic prowess, especially in Mathematics, he earned the admiration of many of his colleagues.
From Navasco, he went to the St. John Bosco's Training College where he earned a Teachers' Certificate. He subsequently pursued various courses with the Ghana Export Promotion Council and later earned a Bachelor's Degree in Business Administration from GIMPA.
In 2001, he established a mobile phone repair outlet under the name Rogam Links which with time, he transformed into the first indigenous ICT assembly and technology Institute in Ghana and the West African sub-Region, rlg Communications Ltd., a company that employs close to 500 personnel.
The fine, 39 year old Entrepreneur envisions creating 1 million jobs by the next three years. As chairman of the Agams Group of Companies, he has created jobs for over 30,000 youth over the last decade.
In 2010, Agambire's rlg Company received an award for good customer service from the customer service scheme. He also won the ECOWAS Young Entrepreneur of the year, an honour which was conferred on him by the Ghana Chamber of Commerce.
'It takes a village to bring up a child in Africa, but it takes a lot more for one to become what one really wants to be,' Said Roland Agambire as he reminisced his own past, smiling incisively. That was after he had received the award for special achievement, with similar awards going to Dr. Sam Jonah, Ghana's richest man, and two more others at the 2012 Ghana UK Based Awards (GUBA).
He was also adjudged CIMG Marketing man of the year 2011, which made him the youngest person to have ever won that award. One of his products, an rlg phone, was also adjudged product of the year. CIMG also voted Roland the second most respected CEO in Ghana. He also won the UT Ghana Best Entrepreneur Award in 2012.
International Recognition and Awards
Agambire has also gained extensive international recognition, with rlg having branches in China, Nigeria, Dubai, Gambia, Kenya, Angola, Rwanda and South Africa. There is currently the establishment of the rlg global office in Dubai. In 2012, he was selected among 12 finalists in the African Awards for Entrepreneurship. The Pan-African television network, etv voted him the most influential Ghanaian for the year 2012.
In Nigeria, he was awarded Ghana's leading businessman of the year at the City People Awards 2013 in Lagos. He was invited by the World Bank in 2013 to address a regional forum on Youth Employment in the same country .He was also hosted in the September edition of US based Forbes Magazine as one of Africa's foremost millionaires. To quote his very words, 'Poverty is only a perception; it is the mind that changes the human being.'
HOPE City Project
The latest of Agambire's business exploits is the Home Office People Environment (HOPE) City Project which is estimated to cost around 10 million dollars. The project is expected to provide jobs for more than 50,000 people and will also have some of the tallest skyscrapers in Africa.
An inspiration for Ghanaian Youth
Agambire's success story is one that depicts hard work, endurance, fortitude and grit. His literal rise from grass to grace was a feat that was chalked by a dint of hard work. The man who encourages Ghanaian youth to arise and exploit their numerous potentials to exploits the numerous opportunities available to them, is married to a lovely wife, Miriam Agambire and they have three lovely kids. He also devotes part of his time and resources to philanthropy.
Written by: Nathaniel Apadu
Mobile: 0240806299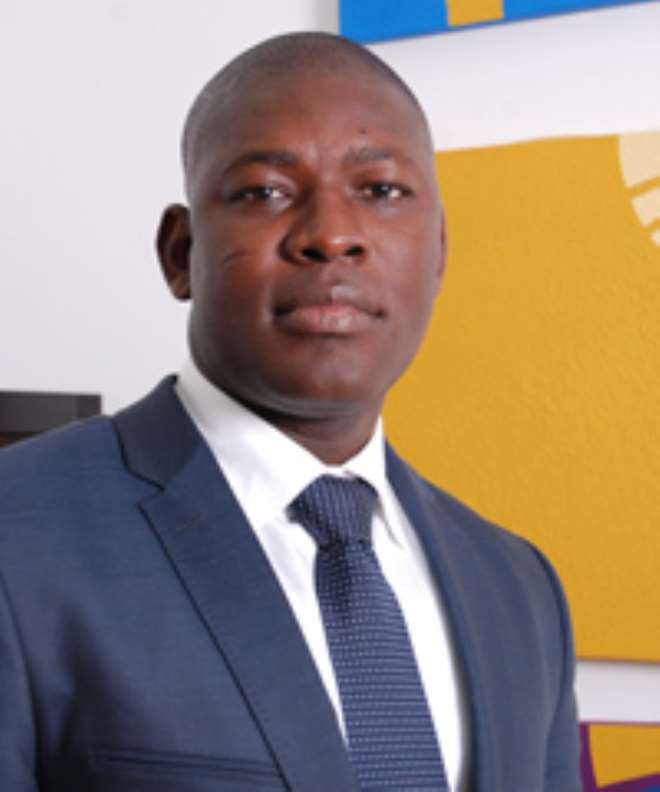 [1]RLG BOSS, ROLAND AGAMBIRE