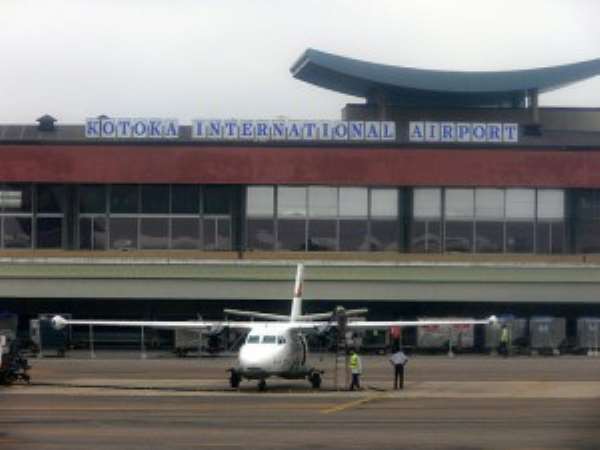 Workers of the Ghana Airports Company Limited (GAC) have appealed to government to investigate a contract the GAC Board signed with Aviance Company Limited.
The workers together with the umbrella Union, the Public Service Workers Union (PSWU) met on Tuesday and explained that Aviance signed a seven-year rent agreement with the GAC in 2007 and was paying 41 million annually to the company.
However, a task force formed by the Board to review the contract, raised the rent to $1.4 million, which the Board ignored and rather signed a new agreement with Aviance in 2011 reducing the rent to 850,000 dollars annually.
The $850,000 the workers said had since been paid to the Company thereby causing it to lose about $550,000 annually.
The Union has therefore petitioned government to abrogate the Aviance contract; dissolve the GAC Board and bring all those who signed the new contract to book for causing financial loss to the company.
The Union also called on government to reinstate Doreen Owusu Fianko, the Managing Director of the Ghana Airport Company Limited to office, saying, 'Madam Fianko was appointed by the President and therefore the Board has no mandate to cause her dismissal from office'.
They said they were not covering up for Madam Fianko's wrongdoing in office but were against the procedures used to dismiss her and assured government of a peaceful atmosphere at the Airport to facilitate the easy movement of air transport in Ghana.
'We are aware that the Airport is a security zone and any disturbances will cause Ghana a lot, and so, we will ensure peace while government look into our grievances', the workers explained.
Mrs. Fianko was appointed Managing Director of the company some years ago but the Board has given her up to Friday September 13, 2013 to leave office and handover.