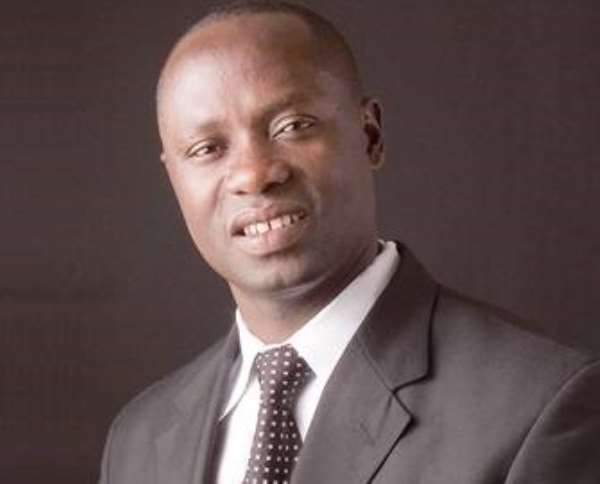 Mr Emmanuel Armah-Kofi Buah new
Emmanuel Armah-Kofi Buah
Takoradi, Sept 12, GNA - Ghana realized 422.76 million dollars from oil as at June this year, Mr. Emmanuel Armah-Kofi Buah, Minister of Energy and Petroleum, said on Wednesday.
 
He said this in an address read for him at a National Stakeholders Forum on Petroleum Revenue Management organized by the Friends of the Nation (FoN) in collaboration with the German Development Agency (GTZ) at Takoradi.
 
The forum was under the theme 'Two years into Petroleum Revenue Management: Achievements, Challenges and Lessons Learnt'.
 
Mr. Buah said in 2011, revenue from oil amounted to 444.12 million dollars and in 2012, the total revenue was 541.07 million dollars.
 
He said the Jubilee Fields started production in November 2010 at 25,000 Barrels of Oil per day (BOPD) and production ramped up in October 2011 with an average daily rate of 80,000 BOPD.
 
He said the Jubilee Field started experiencing pre-mature production decline from November 2011 and the field production declined from the October 2011 daily production rate of 80,000 BOPD to about 63,000 BOPD at the end of July 2012.
 
Mr. Buah said the Ghana National Petroleum Company (GNPC) and the Jubilee Partners have successfully arrested the pre-mature production decline of the Jubilee Field and increased daily production rates to 110,000 barrels of oil per day.
 
'This improvement is as a result of successful acid stimulation operation performed on five of the nine Jubilee production wells,' he said.
 
Mr. Buah said as at August 4, this year, Jubilee Field had produced over 74 million barrels of oil.
 
Mr. Buah said Ghana's total petroleum production is set to further increase with the recent signing of the Plan of Development (PoD) for the Tweneboa, Enyenra and Ntomme (TEN) project and the on-going negotiations for the finalization and signing of the PoD of the Sankofa oil and gas field.
 
He said the development of these two fields is critical to the country's long term gas security particularly for thermal plants.
 
He said the de-risking of the petroleum basins in the country had resulted in the upsurge in new investor interest in Ghana.
 
Mr. Buah said apart from the 23 new discoveries, there are eight pending petroleum agreements, two of which are currently before Cabinet.
 
Mr. Alfred Ekow Gyan, Deputy Western Regional Minister, said an improved hospitality industry with best practices and high quality customer care would offer locals a fair share of the oil revenue if the right investment is made.
 
He said another area that the region could position itself to maximize benefits from the oil and gas industry is by proper management, use and lease of land.
 
Mr. Gyan said land should not be disposed off with careless abandon and outright sale of land should be discouraged.
 
He said landowners could use their property as equity in a partnership so that succeeding generations would also benefit from it.
 
Mr. Gyan said communities along the catchment areas of the oil and gas industry must clearly demarcate land boundaries, establish the rightful ownership and document them to forestall some of the land litigations that characterize acquisition of land by prospective investors.
 
GNA