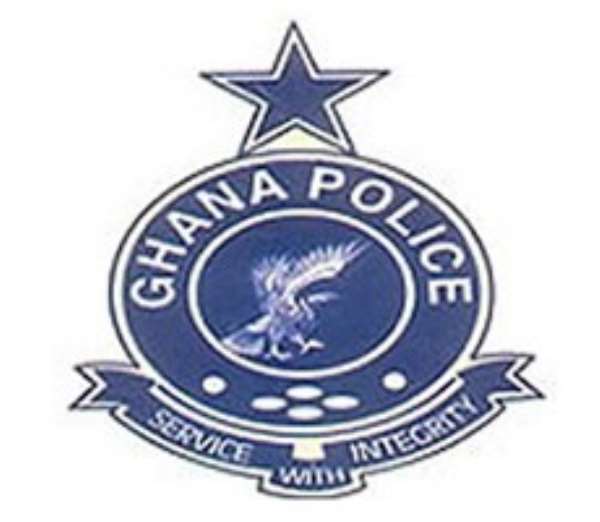 The Ashanti Regional Police have mounted a search for the arrest of a group of young men who allegedly beat up a policeman at Keniago in the Amansie West District in the Ashanti Region, resulting in his death.
The deceased, identified as Lance Corporal Eric Akoi, suffered various degrees of head and body injuries when he was attacked at Keniago around 1:30 p.m. on Monday, September 9, 2013.
Lance Corporal Akoi went into coma following the attack and was rushed first to the St Martin's Catholic Hospital at Agroyesum for emergency medical care but was transferred to the Komfo Anokye Teaching Hospital the following day, where he died a day after being on admission.
The Ashanti Regional Police Public Relations Officer, Assistant Superintendent of Police Mr Mohammed Yusif Tanko, who briefed the Daily Graphic on the incident, said prior to the attack, Lance Corporal Akoi, together with Constable Adams Alibeboure, had gone to Keniago to effect the arrest of one Kingsley Gyamfi, a native of Keniago, and two others involved in an assault case.
He said following a complaint on September 8, 2013 that Gyamfi had allegedly assaulted somebody at Keniago, the two policemen were detailed to effect his arrest to assist in investigations.
He said while the policemen were on their way, they met the suspect at Keniago and decided to effect his arrest.
Mr Tanko said the suspect, however, resisted arrest and, together with two others, jumped into an Isuzu pick-up, with trademark DV1124-13, and sped off on the Manso Nkwanta road.
He said L/Cpl Akoi, who was riding a motorbike, succeeded in chasing the suspects and accosted them on the road at Manso Adjajukrom, but they jumped out of the vehicle and ran into the bush.
He said the action of the suspect alarmed members of the Adjajukrom community, who thought Gyamfi and his friends were thieves, for which reason they chased, arrested and assaulted them before handing them over to the police.
Mr Tanko said since Gyamfi and his friends got injured in the process, they were sent to the St Martin's Catholic Hospital at Agroyesum for medical care.
He said the following day, while L/Cpl Akoi was at Keniago on official duties, Gyamfi's sympathisers saw him and, without any provocation, organised themselves and attacked him, causing him to sustain various degrees of injury.