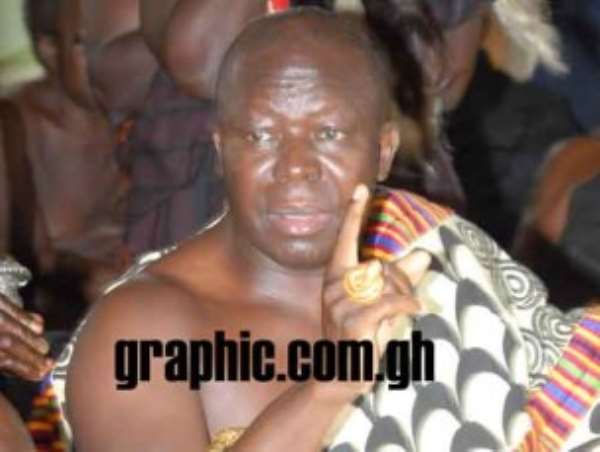 The Zongo Community in Kumasi has called on radio presenters, especially those operating in the Kumasi Metropolis, to attach professionalism to their work in order to avoid maligning people in respectable positions.
It expressed regret about the manner some radio presenters continued to use their platforms to run down innocent people, especially those in authority, without any basis.
Speaking on behalf of the Zongo community at a news conference in Kumasi last Wednesday, the president of the youth wing of the Zongo community in Kumasi, Alhaji Mohammed Moro,  said the members of  the Zongo community were greatly concerned about recent developments that sought to portray the Asantehene as having played a role in determining the outcome of the election petition at the Supreme Court.
Alhaji Moro took on Kessben FM radio station in Kumasi, which picked a newspaper article that talked about the Asantehene and the Supreme Court judgement, and discussed the contents on the network.
He asked the radio station to come out and explain the reasons behind the discussion of the 'baseless article on the Asantehene.'
'We are giving the station one week to provide the explanation without which we shall take the necessary line of action, 'Alhaji Moro said.
The youth president who was flanked by some leading members of the community and the youth said Otumfuo, the Asantehene, had proved that he was the father of all people living in his domain irrespective of tribe, religion of political affiliation.
He stated that the members of the Zongo community loved and respected the Asantehene and would, therefore, not allow any one or group of people to soil his name.
He said the Asantehene was above partisan politics that was why he continued to command respect from all the different ethnic groups living in his kingdom.
By Kwame Asare Boadu/Daily Graphic/Ghana