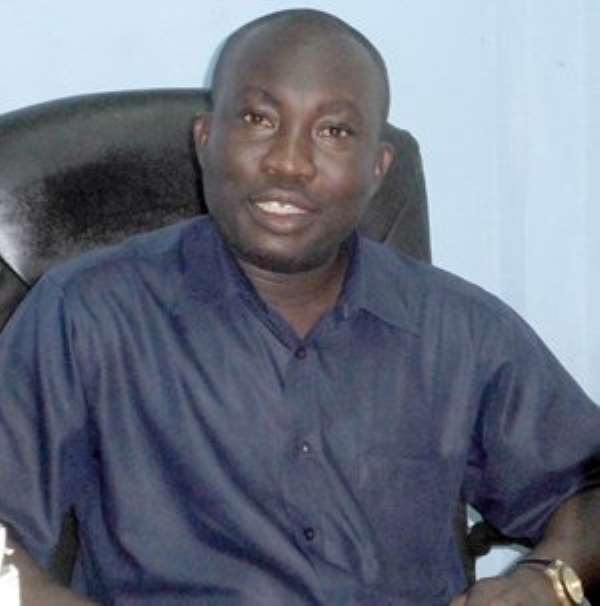 Michael Appiah
'We wish to appeal to the government and the Ministry of Finance to, as a matter of urgency, expedite action on the payment of the allowance latest by the end of September, 2013 otherwise we shall advise ourselves,' they maintained.
According to them, the Polytechnic lecturers rely on the allowances to embark upon research activities, acquire up-to-date books, teaching and other learning materials to update their knowledge and enhance their teaching skills.
'It is rather sad and ironical that though the nation seeks quality education for its citizens, the government neglects the very people who ensure we achieve this goal by dragging its feet when it comes to the payment of salaries and allowances,' they lamented.
A press statement issued by the T-Poly POTAG and signed by President, Michael Appiah, the Vice President, Peter and the Secretary, Asiedu Kokuro noted that at the general assembly meeting by the local POTAG, congress unanimously decided to embark on sit-down strike if the book and research allowance for the 2012/2013 academic year was not paid.
'This has become necessary because there is general feeling among our members of a calculated attempt on the part of government to unnecessarily and unduly delay the payment of the allowance due to the claim of 'no money' in the system,' the statement noted.
According to the press statement, tension was mounting to a crescendo on most of the polytechnic campuses due to the delay in payment of the allowances.
'The National Council for Tertiary Education (NCTE) and the Ministry of Finance need to be aware of this.'
It pointed out that members of POTAG were ready to cooperate with all stakeholders to ensure speedy payment of the book and research allowance.
'In spite of the fact that the allowance relates to 2012/2013 academic year which has ended, we are uncertain when the Ministry of Finance will sanction the payment,' the statement said.
 From Emmanuel Opoku, Takoradi