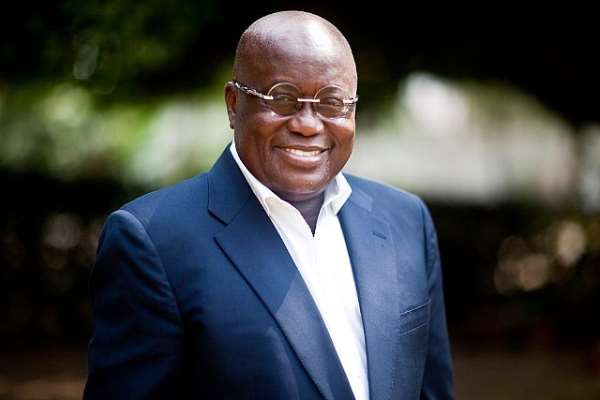 The 2012 presidential candidate of the main opposition New Patriotic Party (NPP), Nana Addo Dankwa Akufo-Addo, says he will not abandon the party 'whether I lead or I don't' in 2016.
Nana Akufo-Addo posted on his facebook page that: 'I will continue to support this great tradition that we have', irrespective of whether he becomes the presidential candidate for the 2016 elections or not.
He has also called for unity ahead within the party.
'As we reflect on what has happened over the years, we must not relent in our efforts at ensuring unity in our great party'.
The former Attorney General's comments come on the heels of a debate within the party over who becomes the 2016 presidential candidate.
While some party leaders including General Secretary Kwadwo Owusu Afriyie, also known as Sir John, Ashanti regional Chairman F.F. Anto, founder-member Dr. Kwame Amoako-Tuffuor amongst others are in favour of Nana Akufo-Addo going for a third consecutive time, others are sharply against it.
Former Presidential Aspirant Dr. Kofi Konadu Apraku, who is believed to be still nursing a presidential ambition, has accused Sir John of 'jumping the gun' and disregarding 'alternatives views'.
Also, former General Secretary Dan Botwe, who also contested for the slot in 2007, has told Radio XYZ that the current debate over who leads the party in 2016 is 'unnecessary' and 'premature'.
While urging for calm in the party, Nana Akufo-Addo told a delegation that called on him from the Central region on Wednesday that: 'The ultimate goal for each and every one of us is to build the party to win power. We must win power because this is the only party that can help solve the many problems confronting this great country."