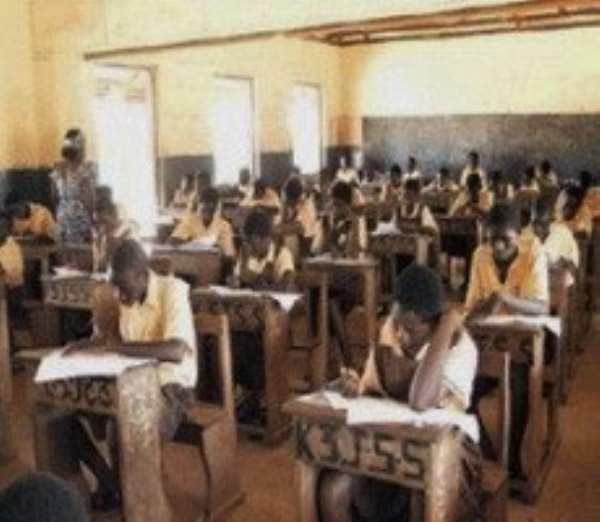 The Ghana Education Service (GES) says it will sanction heads of institutions who present unqualified candidates for the Basic Education Certificate Examinations (BECE).
The warning comes after the West African Examination Council (WAEC) found that 113 schools forged the Continuous Assessment records of more than 1,000 second year Junior High School (JHS) candidates in order to register them for the BECE earlier this year.
Although WAEC has begun investigations into the scandal, the Ghana Education Service says heads of institutions found to have altered the candidates' Continuous Assessment records would be severely punished.
Deputy Director-General of the GES, Stephen Adu, told Joy News depending on the gravity of the offence punishment would range from demotion of the head teacher to total suspension.
"The rules are very clear as to which [sanction] goes with whatever offence", Mr Adu said.
Continuous Assessement relevant
Kofi Asare, an Education Policy Analyst says the Continuous Assessment system is very important since it compliments marks obtained by the candidates at the final exams.
He explained that if only the final BECE results were used to assess candidates, it would be to the disadvantage of those who due to tensions in the exams hall failed to do well.
Speaking on the Super Morning Show on Thursday, Mr Asare said "the system runs such that the aggregate of your terminal exams from JHS One through to JHS three is what sums up to become, as a percentage, your Continuous Assessment."