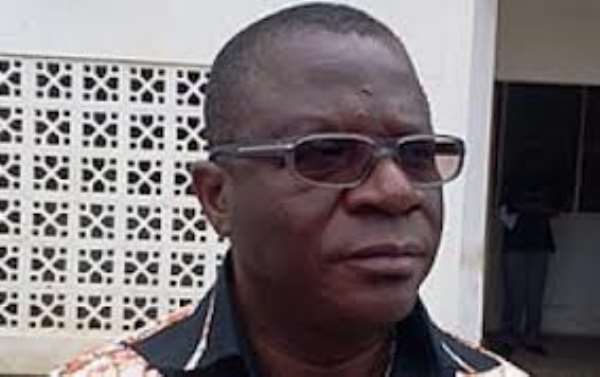 The Minister of Roads and Highways, Alhaji Amin Amidu Sulemani, has appealed to the police to enforce the axle load limit of 11.5 tonnes to save the nation's huge investments in roads.
The disregard for the axle load limit by most truck drivers, according to Alhaji Sulemani, had led to the untimely deterioration and needless rehabilitation of the country's road network.
The axle load of a  vehicle is the total weight felt by the roadway for all wheels connected to a given axle.
Axle load is an important design consideration in the engineering of roadways and railways, as both are designed to tolerate a maximum weight-per-axle, and exceeding the maximum rated axle load will cause damage to the roadway or rail tracks.
In an interview with the Daily Graphic during an inspection tour of some roads in the Eastern part of Accra and Tema, Alhaji Sulemani expressed confidence in the police to assist the ministry to protect the roads from wanton destruction by truck drivers.
'Adhering to the axle load limit will forestall the premature failure of our highways and, therefore, save the country the huge sums of money that are applied annually for the rehabilitation of our roads," he said.
Ghana has reviewed its axle load limit from 10 tonnes to the current 11.5 tonnes to conform to the axle load limit of the Economic Community of West African States (ECOWAS).
Even though some enforcement has been attempted, the problem lingers on.
As part of measures to reduce the overloading menace, the ministry has constructed 14 permanent axle-load weighing stations across the country.
Some of them are the Accra-Tema Motorway station, the Tema-Akosombo-Afienya-Akatsi station on the Tema-Aflao road, the Boankra station on the Accra-Kumasi corridor, the Akom one on the Kumasi-Techiman road and the Asuoyeboa station on the Kumasi-Sunyani road.
Others are the  Asokwa station on the Anwiankwanta-Yamoransa Junction, the Elmina station on the Accra-Takoradi road and the Agona-Nkwanta station on the Takoradi-Elubo stretch.
The rest are the Bogoso station on the Tarkwa-Ayanfuri road, the Sefwi Bekwai station on the Diaso-Sefwi Bekwai road, the Mim Station on the Goaso-Akyeremasu road, the Yapei station on the Kintampo-Tamale road, and Bolgatanga station on the Tamale-Bolgantanga road.
Currently, some of the country's development partners have made the issue of axle load control and management a condition for support for the road sector and explained that the concern was justifiable, considering the fact that the government and its development partners had invested over $1.6 billion in the road sector in the last five years.
By Naa Lamiley Bentil/Daily Graphic/Ghana