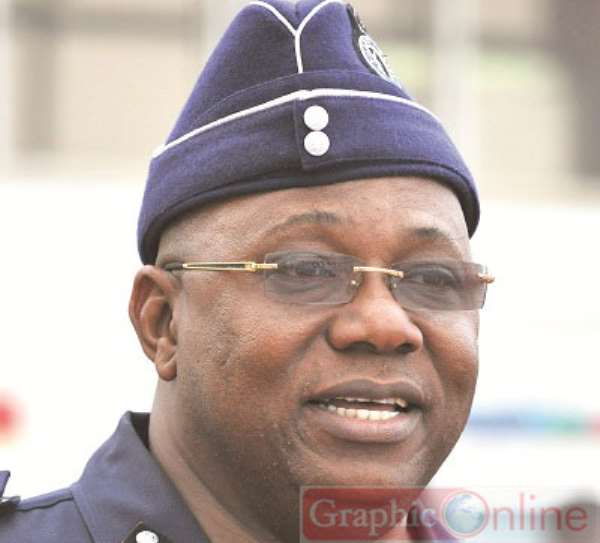 About eight Highway robbers operating on the Bokankye- Esaase -Akropong link road in the Atwima district in Ashanti around 7:10 pm on Monday, succeeded in robbing 60 passengers of their cash, cell phones and other valuables.
The assembly member of Owabi Electoral Area, Mr Asabere Yeboah, who briefed Daily Graphic about the incident, said three vehicles fell victim to the robbers who had a field day as they subjected the passengers to severe beatings as they displayed the pistols and pump action guns they wielded.
Explaining the circumstances that led to the robbery, Mr Yeboah said the robbers, who had been operating on the link road for some time, first blocked the Bokankye-Esaase link road to prevent vehicles from crossing, making it possible for them to attack passengers in the three vehicles that came their way.
He said a Mercedes Benz bus, carrying 23 passengers and heading towards Kunsu-Wioso in the Ahafo Ano South district of Ashanti was the first to arrive in the area where the robbers were operating.
As soon as the vehicle stopped at the barrier, he said, the robbers rushed from their hideouts and ordered all the passengers to surrender cash and cell phones they were carrying  or risked being shot.
One  of the passengers, who was  carrying GH¢17,500, was attacked and robbed of his money.
He said a few minutes later two vehicles, a Mercedes Benz bus and a Nissan  Urvan  bus  also arrived at the scene and with  haste the robbers rushed on them, attacking  and robbing the passengers on board.
A National Service person, who was in the Nissan Urvan  bus  and was travelling to Kenyaase No1 where he had been posted,  was also robbed of  GH¢1,000.00 together with his certificate, cell phone and other valuables.
He said all passengers in the three vehicles were lined up as the robbers ransacked their pockets, bags and other items, depriving them of cash and valuables.
Mr Yeboah said when he got wind of the attack, he first alerted the Abuakwa Police Patrol team who responded 30 minutes later, but by that time, the robbers had finished their operations and escaped.
'This is the fifth time robbers had attacked passengers on this route and robbed them of cash and other valuables' Mr. Yeboah complained.
Expressing concern about the situation, Mr Yeboah said due to constructional works on the Sofoline-Abuakwa road, motorists to Sunyani mostly divert their route to the Bokankye- Esaase-Akropong road.
He said the situation had increased the number of vehicles on that road, but there was lack of security men to protect motorists so robbers had taken advantage to attack passengers and rob them of their cash and other valuables.
By George Ernest Asare/Daily Graphic/Ghana