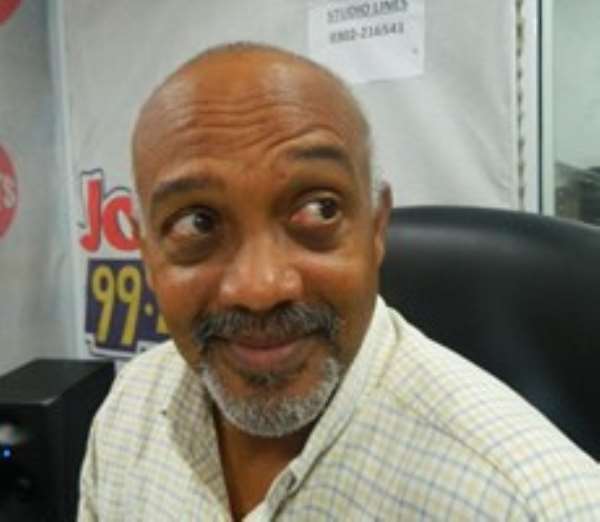 Finance Expert, Sydney Casely-Hayford wants GYEEDA shutdown
Finance Expert Sydney Casely-Hayford has urged the President John Mahama to shut down the Ghana Youth Employment and Entrepreneurial Development Agency (GYEEDA) programme and fix the rot before setting it into motion again.
Casely-Hayford was speaking on Adom FM/Asempa FM's "Burning Issues" program.
Government has released the final GYEEDA Report and has handed over to the Economic and Organized Crime Office (EOCO) and the Attorney-General's Department to investigative and prosecutes persons indicted in the report.
But Casely-Hayford said President Mahama needs to do more than just prosecuting culprits, adding that there is a need to suspend the program immediately and fix the challenges thoroughly.
"You cannot fix a car when it's still in motion; you have to stop the car and take the engine out, rebuild it, put it back in and then continue" the Finance Expert stated.
Casely-Hayford noted that all previous sector ministers who have had oversight responsibility on GYEEDA in the past should be cited for corruption and be dealt with according.
Those persons include former ministers of Youth and Sports, Rashid Pelpuo, Clement Kofi Humado, Nana Akomea (NPP) and others, should cited for corruption and be dealt with accordingly.
"If the report is not a sham then the president must sacrifice these ministers from his government," he said.
Casely-Hayford some of the blame should also be put on the staff of the Ministry of Youth and Sports and the service providers such as RLG Communications, Zoomlion Group of Companies, Better Ghana Management Service and the several others.
He therefore suggested that, in reintroducing GYEEDA, the government should hand it over to the National Vocational Training Institute (NVTI) and other government vocational institutions, which are also capable of managing the program.
The Finance Expert said the over GH¢1 billion that went waste in the (GYEEDA) rot could have been used to build over 10,000 Senior High Schools and or to construct three of the George Walker Bush Highways (N1) for the country.
Casely-Hayford said the moneys could even have solved Ghana's recent energy crisis and challenges facing the Ghana Water Company Limited (GWCL).