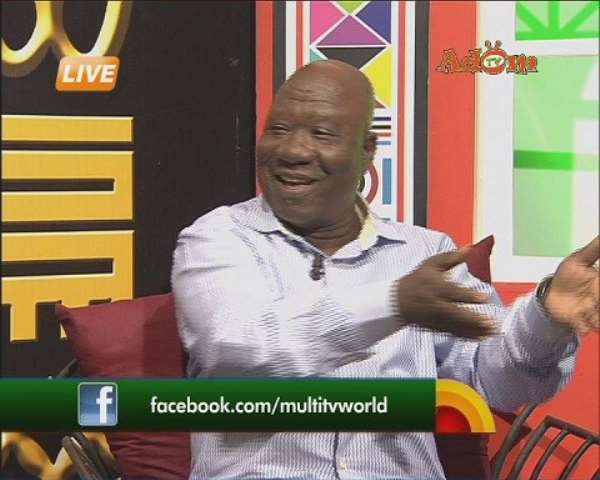 Allotey Jacobs
The Central Regional Director of Communications of the governing National Democratic Congress (NDC), is calling on public sector workers to show appreciation for the "bold initiatives" government has taken to improve their living standards.
Speaking on Adom TV's Badwam programme Tuesday, Mr. Allottey Jacobs linked his call to an exhortation by Jesus Christ to the Jews in biblical Israel, that if men refuse to praise God, he will raise up stones to praise Him.
He was contributing to a discussion on the strike declared by Teachers and Educational Workers Unions (TEWU) who are accusing the Fair Wages and Salaries Commission (FWSC) of dragging its feet in resolving grievances about the Single Spine Salary Structure - a public sector pay policy meant to ensure fairness in the remuneration of workers.
FWSC insists it cannot negotiate with any labour union while it remains on strike, setting up a deadlock in talks.
The Ministry of Education is moving in to meet leaders of the aggrieved union Tuesday, to try and reach an agreement.
But Allotey Jacobs said government has shown commitment to improve the welfare of workers by implementing an improved pay policy.
It is "a bold initiative", because the previous administration had shelved the policy, Allotey Jacobs said despite explanation from the host, KABA that the policy was signed by the Kufuor administration in 2008.
The government was faced with meager financial resources but still managed to keep faith with the people by implementing the policy, the Communications Director stated.
He called on the opposition New Patriotic Party to also commend the government for "taking the bull by the horn" to push the expensive policy through.
The Single Spine Salary Structure has escalated government wage bill from about GH¢2 billion to more than GH¢7 billion by the end of 2012, according to the Ministry of Finance and Economic Planning.
The Fair Wages and Salaries Commission also says 22 strikes involving about 100,000 employees in the public sector have been recorded over the implementation of the Single Spine Salary Structure as at August 2013.
Allotey Jacobs was worried about the constant agitations on the labour front over the past 12 years and called on the FWSC, to constantly interact with labour unions as a way of harmonizing industrial relations and reducing tensions.