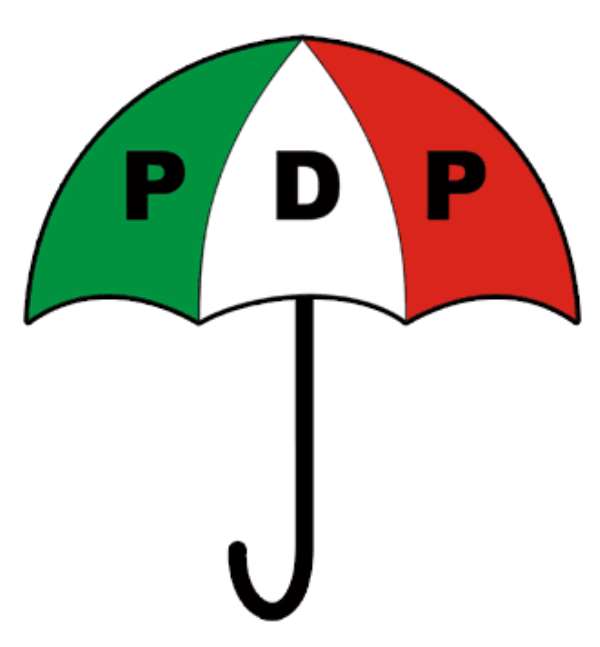 The Rivers State Chapter of the Peoples Democratic Party, PDP says the utterances and reaction of Governor Rotimi Chibuike Amaechi to the kidnap of the Anglican Bishop of Niger Delta North Diocese, Most Rev Ignatius Kattey tend to suggest the incident is stage managed to discredit the state commissioner of police, Mbu Joseph Mbu.
The PDP through a statement issued and signed by its Special Adviser on Media, Jerry Needam regrets that the unfortunate incident which calls for prayers and appeal to the hostage takers to release the man of God unharmed is rather seen by Gov Amaechi as an opportunity to take his pound of flesh on his perceived enemy, CP Joseph Mbu for refusing to do his political bidding.
The party wonders why all the efforts of the police under CP Joseph Mbu at foiling high profile armed robbery cases across the state, and the arrest and prosecution of tens of hundreds of these undesirable elements make no sense to Gov Amaechi but rather prefers to use this singular case to write off general security in the state.
The statement further recalls that a critical analysis of the security situation in the state before and what it has been since the beginning of the political crisis makes the state government a suspect in this ugly development.
Rather than lament his loss of grip on the state as the chief security officer, Gov Amaechi according to the party should be bold enough to tell the people how the militancy and cultism first came into being in the state before blaming the upsurge and, or failure to contain them on CP Mbu's alleged inability.
'It's simple logic that when the witch raises alarm in the night and a death is recorded the following morning, she (the witch) must know something about it', the PDP reasons.
The party therefore described Gov Amaechi's outburst over Bishop Kattey's kidnap as pretentious and suspect.
While sympathizing with the entire Kattey and the Christian family over the kidnap of the renowned cleric, the PDP appeals to his kidnappers to release him forthwith, unconditionally, referring the abductors to the biblical injunction concerning God's servants, which says 'touch not my anointed and do my prophets no harm'.

Jerry Needam
SA, on Media to
State PDP Chairman
Monday September 9, 2013