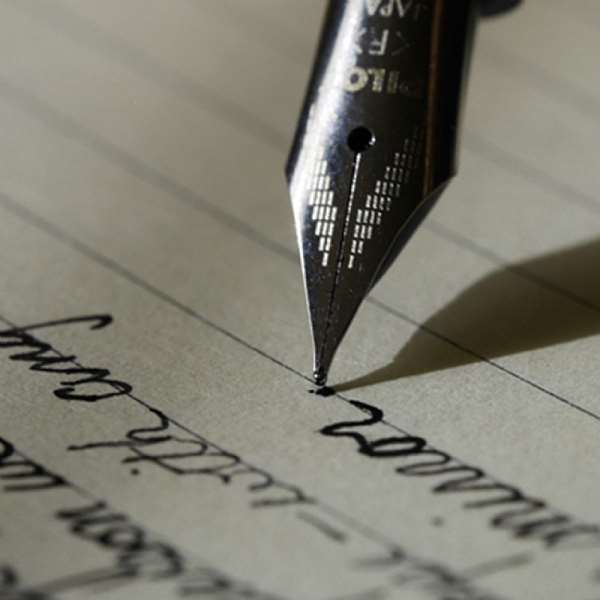 Belief in 'witch-gun' is common among the peoples of Guinea and Sierra Leone. It is not clear how they came about this superstitious notion. But the belief is deep rooted. In fact there are as many conceptions of witch- gun as there are believers. One figure whose notion of a 'witch gun' stands out is the National President of Sierra Leone Indigenous Traditional Healers Union, 'Dr'. Alhaji Suliaman Kabba. He said 'The earliest and deadliest type of witch gun is made out of the husk from rice, but today's witch guns are made out of gun powder while others are made out of lead. In fact the type of witch gun bullet that is most frequently removed when people are shot is the lead.'
He noted that witch-gun attacks are due to malice, jealousy, struggle for positions and political offices. But that is not the issue.
The main question is: Does a 'witch-gun' really exist? The belief is that people can shoot and kill others spiritually using this 'weapon'. It is not all cases of murder or death that are ascribed to witch-gun operations. Most often cases of mysterious or premature deaths are attributed to 'witch-gun' attack. For instance a young person who dies suddenly or a middle aged person who collapses and dies without showing any sign of sickness or a powerful and successful person who dies after a brief illness. These are often incidents categorized as unnatural, not-ordinary deaths. These are instances of misfortune believed to be caused by enemies using a 'witch-gun'. This spiritual weapon can be procured from local medicine men and women. A witch doctor- also called a 'herbalist'- can be commissioned to carry out a witch-gun attack. People believe a witch-gun' can kill a person, no matter where he/she is. Witch gun belief is a sub category of a widespread belief among Africans that people can kill other using spiritual means.
Allegations of witch-gun killings are taken seriously in many parts of Sierra Leone and Guinea. Accused persons are attacked, beaten up, banished, and sometimes may be lynched by a mob. Suspects are tried and convicted by state courts, though witchcraft is not recognized under the law in these countries.
Today, there is a growing incident of witch-gun accusation in these countries.
Early this year, three Sierra Leoneans- Usman Dumbuya, Yalmamy Kamara and Jeneba Jalloh- living in Guinea were banished by a court for 'firing' people with a witch gun and practicing sorcery. They reportedly hired a witch doctor who carried out the killing. The case was brought before a magistrate court and the court found them guilty and banished the three from the district. The accused persons denied the charge. One of them said the accusation was brought by his rivals in the district to get rid of him. Efforts by officials from the Embassy of Sierra Leone to resolve the matter were unsuccessful.
In a related development, a man, Gbongbo Mansaray, has appeared before a court in Sierra Leone. He was charged with 'witch-gun' sorcery. The incident allegedly led to the death of a person in Tonkolili district. Mansaray pleaded guilty to practicing witchcraft and killing one Mohammed Fullah of Masingbi town with a 'witch gun'. Mansaray said he was hired by one Alhaji Adamu to carry out the 'murder'. But he never explained exactly -how, when and where- he gunned down Fullah. He only claimed that Fullah died shortly after he was taken to a local 'herbalist' for treatment.
Given the state of the justice system in Africa, Mansaray is likely to be convicted and jailed. The judge should not have entertained this case in the first place. That Mansaray pleaded guilty should not be an excuse to try and convict him for 'killing' somebody with an imaginary weapon. Due to lack of adequate health facilities, many people resort to witchcraft to explain cases of deaths and diseases in their communities. They invoke cultural narratives that have no basis in reason or medical science. And when witchcraft cases are brought to court, judges and magistrates often convict the accused due to social and political pressure, not based on evidence.
This has to change. There is need for a public enlightenment campaign in Guinea and Sierra Leone. People in these countries should be made to understand that the notion of a 'witch-gun' is a myth. It is mere fantasy, a product of fear and imagination. The claim that people can murder others using this spiritual weapon is baseless and untrue(After all Sierra Leone went through years of civil war. Was that war fought with witch-guns?). Witch gun beliefs thrives due to ignorance of the natural causes of death and the scapegoat mentality.
The governments of Guinea and Sierra Leone should take extra measures to improve the health care system. They should organize basic health education programs in rural and urban communities. Governments should promote scientific thinking and the rule of evidence-based law. They should protect the rights of accused persons and ensure access to justice for all.
Skeptics, scientists, philosophers and intellectuals in these countries should speak out against superstition based abuses, and ensure that the voice of reason is heard. The cause of combating superstitions and emancipating African people from witchcraft mentality should not be left to politicians alone. Critically minded Africans should get involved and set up programs to get people to abandon superstition and embrace scientific temper and critical intelligence.