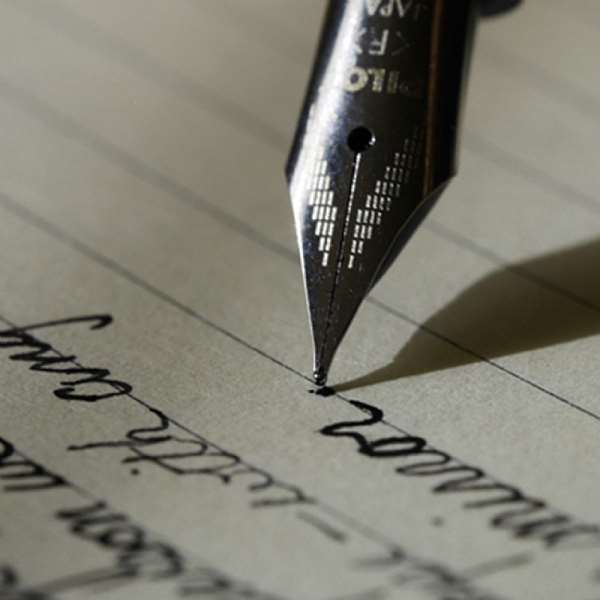 The ruling party, People Democratic Party (PDP) is boiling at presents, threats of jail and sanctions are flying all around, meetings are holding, reconciliations are on-going, two factions claiming legitimacy and superiority, strategists are planning and gladiators are representing.
Where does our own Dr. Bukola Saraki, the senator representing Kwara central senatorial district stand in the on-going crisis?
It is not hidden that the Governor of Kwara State, Alhaji Abdulfatai Ahmed following the order of his leader, Dr. Bukola Saraki has pitched his tent with the Kawu Baraje led faction of what was described as ''NEW PDP'' against the Bamanga Tukur's faction of the ''OLD PDP'', but little has been heard of the self-acclaimed KWARA leader himself.
The former Kwara State Governor, Dr. Bukola Saraki who is known for his love for media hype and always wanting to be in the news at all times has gone silent since the PDP crisis begun which is very unusual, this is because he went against his known practice of always wanting to be in the news. His frequency in public places where journalists could meet and ask him questions about the on-going crisis has equally went down, this is unlike the Bukola Saraki that we know which make me to ask, where does Bukola Saraki stand in the PDP crisis?
This is a man that before now, hardly would a week pass by without reading something about him in the news, either in his capacity as being a senator or in his self-acclaimed political leadership of Kwara State, but ever since the on-going crisis in the PDP begun, nothing has been heard from the son of the late kwara strong man.
Dr. Saraki has also not made any comment concerning the on-going crisis in Offa Local Government re-run election which can be described as a first class fraud, perpetrated by the Kwara PDP if the news is anything to go by. This is a first class fraud, where a party which was said to have scored little above 4000 votes at election poll announced over 30,000 votes for itself, ascribing over 20,000 votes to its opponent which claimed to be the original winner with little above 11,000 votes. The question is, how on earth can Offa Local Government produce over 50,000 votes for God's sake? I doubt if the entire people in that Local Government including children could exceed the 50,000 itself.
It is equally worth to note that, the Kwara State Local Government general election that has been slated to hold in October this year has raised the frequency of Bukola Saraki in the media in recent times, with several reports on PDP primary elections in the state which always make reference to the input of the son of the late Waziri of Ilorin, reports on imposition of candidates by Saraki himself, the rebuttal of fair primaries and other counter reports. As this reports were flying all over the media, as soon as the PDP crisis begun, Saraki who has been frequent in media went solo, which make me ask once again, where does Saraki stand in the crisis?
Of course, we all know where Saraki stand from the beginning of the crisis, with his anointed kwara Governor Dr. Abdulfatai Ahmed being in the Kawu Baraje led faction of the ''new pdp'', this is apart from the fact that, Kawu Baraja himself is a core loyalist of Saraki who wouldn't dare go against his wish.
In my view, the sudden silence of Bukola Saraki could only mean one thing, a strategic silence to dissociate himself from the factions in case something go wrong along the line.
Considering the fact that Saraki didn't make any comment supporting either of factions in his personal capacity publicly, he could easily switch sides without much problem.
In addition, It would be recalled that, prior to the 2011 PDP presidential primary elections, Bukola Saraki was known to be a core supporter of the former Vice President, Alhaji Atiku Abubakar who was once his benefactor. After Atiku Abubakar emerged as the Northern consensus candidate, Bukola along with others in the consensus agreement pledge to work and support the emergence of the Turaki of Adamawa at the PDP presidential primary election and being a state Governor at that time, Bukola has power over his state delegates at the primary election, but instead of working to support the agreed candidate (Atiku), Saraki switched side to support President Goodluck Jonathan, leaving his long time benefactor and the agreed Northern consensus candidate in the dark.
I don't want to believe Saraki is not bold enough to make a stand publicly in this on-going PDP crisis, I also don't want to believe he his scared of EFCC since he has always claimed to be innocent, so, what do I believe?
I believe Saraki has been well tutored by his late father (May his soul rest in peace) in the act of political anky-panky, playing the hide and seek game to always clinch with the ruling team.
Unlike the vibrant Rivers State Governor, Rotimi Amaechi, who stand firm in the face of presidential intimidation, political witch hunt, abuse of presidential power, threat by militants and complains of security bridges, Saraki couldn't make a firm stand in his convictions which makes him nothing, but a political opportunist who doesn't worth nothing.
At a time like this, It is expected that, Bukola Saraki should be the first to come out clear and make a stand since he has always been claiming innocence in all the EFCC allegations against him, but alas, he couldn't.
Could it mean that Saraki is guilty as charged by EFCC? If not, why will Saraki hire hungry crowd from Ilorin to Lagos to protest for his innocence? Was the crowd part of the deal? Were they signatories to his numerous accounts? Were they directors in his companies where the claimed fraud had taken place? If not, why did Saraki paid the hungry crowd to protest for his innocence?
If Saraki is truly innocent as claimed, I don't think he require a paid protest to prove that, he should simply do so by proving all allegation against him false. But can he? I doubt.
This is not an article, but just my thoughts and opinion this morning.
Good Morning friends.
Abdulrazaq O Hamzat