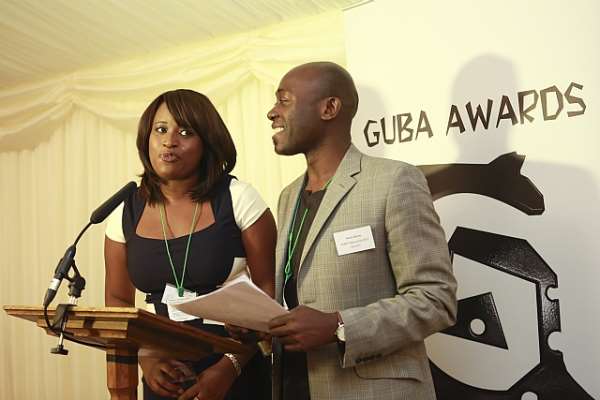 The nominees and Black star award recipients for the 2013 Ghana UK Based Achievement (GUBA) Awards were revealed at a star studded press launch at the House of Commons on 5th September 2013; presided over by MP Diana Abbot and with Ghana's Ex Minister of information Fritz Baffour.
The glamorous event was attended by prolific and distinguish guests such as Italian - American Lawyer, Nancy Dell'olio, British comedian Eddie Kadi, ITV News presenter Charlene White, actress Ellen Thomas and others to celebrate exceptional achievement, talent and ability withinthe British Ghanaian communityin the UK.
This year's stellar line up of the Black award recipients include Mr. Herman Chinery-Hesse, who is receiving the Exceptional Achievement Award for his pioneering role in the evolvement of software development and implementation in Ghana and England's most capped player of all-time, footballer Rachel Yankey MBE receives the Sporting Achievement Award and finally MOBO awards founder, Kanya King also receives the Enterprise Mogul Award for her accolades and achievements in creating, developing and diversifying the esteemed MOBO brand.
GUBA Founder Dentaa remarks; 'GUBA 2013 is gearing up to showcase great and inspirational achievements and gifted talents within the British -Ghanaian community - it is a promise that the award night will not only be one of class and entertainment but an uplifting occasion also.'
MP Diana Abbot added 'I believe in multicultural Britain, and award ceremonies like this show the best of multicultural Britain'
Incredible calibre of musicians forms the nominees of the Artist of the Year category, which includes Clement Marfo, Sway, Fuse ODG, Tinchy Stryder and Lethal B. Vying for an award in the African Fashion Fusion category are Mina Evans, Duaba Serwaa, Christie Brown and JIL Boutique - Ghana based designers whose wares have amassed a rapid popularity and appreciation, not only in Ghana but also in the Diaspora.

With GUBA's usual mix of select recognition and publicly voted awards, this year introduces new and exciting categories such as; RLG Development, Home strings Small Emerging Business, Invest In Africa Sustainable Business and also Young & Talented and Young Entrepreneur awards.
In its fourth year, the prestigious GUBA Awards Ceremony will take place at the lavish Park Plaza Riverbank Hotel on the 16th November; on the night, proceeds from a raffle and auction will go towards the GUBA Children's Foundation Charity - which is currently working on autism projects

Voting begins on Monday 9th September 2013 via www.gubaawards.co.uk
Note to editors:
- For interviews, high-resolution images, and media queries, contact [email protected]
- For a description of all of GUBA 2013 nominees please visit www.gubaawards.co.uk
- For tickets and more information please visit www.gubaawards.co.uk
GUBA 2013 Nominees List
The GUBA categories are divided into sections that represent the Ghanaian flag, i.e.
red, gold, green and the black star;
Red represents the blood of those who died in the country's struggle for independence
Gold represents the mineral wealth of the country -
Green symbolises the country's rich forests and natural wealth
The black five-pointed star in the centre of the gold stripe stands for African freedom
RED: BUSINESS & ENTERPRISE
AMARJARO AND GHANA HIGH COMMISSION CORPORATE BUSINESS OF THE YEAR
De La Rue PLC
Unilever
United Infrastructure Development Corporation
Vodafone Group Services Ltd
INVEST IN AFRICA SUSTAINABLE BUSINESS AWARD
Agro Mindset Organisation
Clean Team Ghana
Nature Farm
NewMax Group Mines
RLG DEVELOPMENT AWARD
Edward Amartey-Tagoe - Nandi Mobile
Gideon Agyare - Reap Green Technologies
Maxwell Donkor - mPawa
Raindolf Owusu - Oasis Websoft
Regina Agyare - Soronko Solutions
GAMANK GROUP EFIE NE FIE ('Home is Home')
Deborah Jane Nelson, Mahogany Events
Godwin Edem, Praise Exports
Kwame Owusu, Papa Pizza
Nana Kwame Bediako, Wonda World Estates
HOMESTRINGS SMALL EMERGING BUSINESS
Chop-Chop Pot
Lipavenu Cosmetics
Navitas Drinks
Obeliver Drinks
Sheabutter Cottage
BLAVO & CO YOUNG ENTREPRENEUR
Adrian Savage
Derick Addae
Derek Williams
Edwin Kwaku Broni-Mensah
GOLD: POPULAR CULTURE
AFRICAN FUSION DESIGNER
Christie Brown
Duaba Serwaa
JIL Boutique
Mina Evans
ARTIST OF THE YEAR 2013
Clement Marfo
Fuse ODG
GUVNA B
Lethal B
Sway
Tinchy Stryder
YOUNG & TALENTED
Akai Osei
Lewis Appiagyei
Nana Bediako
Portia Oti
GREEN: COMMUNITY
BRITISH HIGH COMMISSION BEST CHARITY
Lasajang Community Project
Lively Minds
Motec Life-UK
Theatre for Change
MONEYGRAM BEST GHANAIAN ASSOCIATION
Ghana Armed Forces Ex-Service Association
Ghana Association Merseyside
Ghana Association Scotland
Ghana Nurses Association
GUBA RISING STAR 2013
Hannah Oyewole
Kobina Holborn-Smith
Rebecca Amissah
Samuel Mensah
BLACK STAR: RECOGNITION AWARDS
GUBA COMMUNITY CHAMPION 2013
Archbishop Kwaku Frimpong Manson
GUBA STUDENT ACHIEVER 2013
Jason Ochere
SPORTING ACHIEVEMENT
Rachel Yankey MBE
EXCEPTIONAL ACHIEVEMENT
Herman Chinery-Hesse - CEO the SOFTtribe Limited
ENTERPRISE MOGUL
Kanya King MBE
OUTSTANDING ACHIEVEMENT
Prince Kofi Amoabeng - CEO UT Bank
GUBA congratulates all 2013 nominees!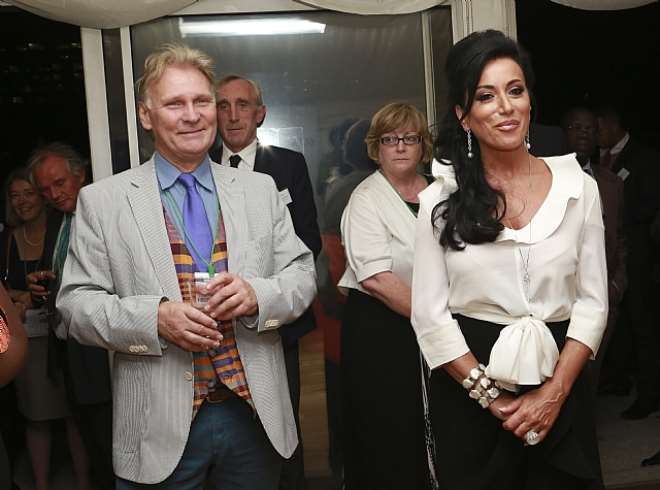 IMAGE 1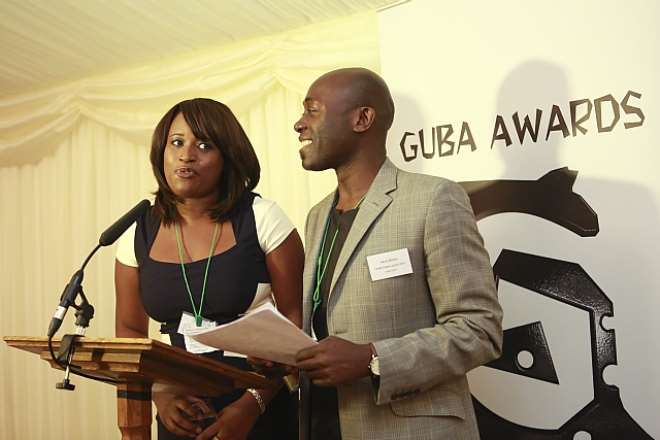 IMAGE 2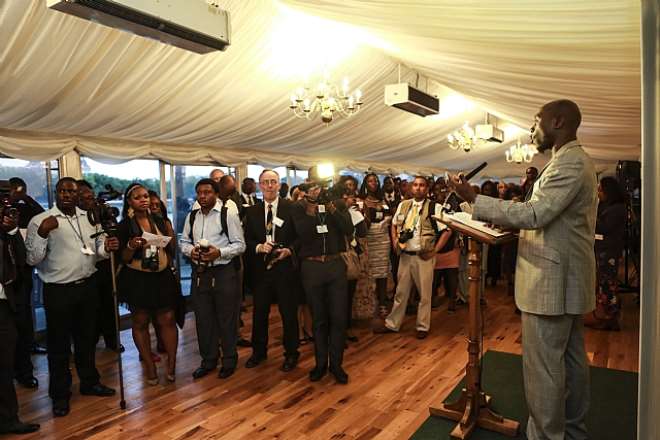 IMAGE 3