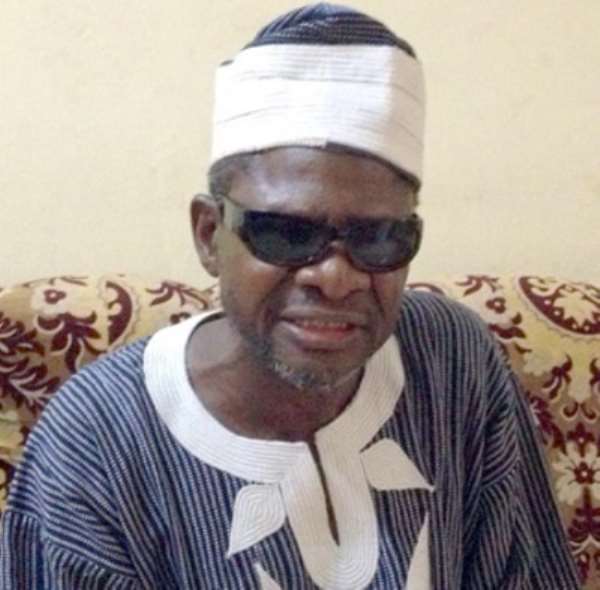 The Minister for Chieftaincy and Traditional Affairs, Dr Henry Seidu Daannaa has appealed to judges to be guided by historical antecedents and circumstances when adjudicating cases of chieftaincy disputes.
Dr Daannaa further stressed that such retrospection was key ingredients for avoiding possible physical violence and bloodbath as well as protracted chieftaincy disputes.
He said this when a 14-member delegation of Zambian chiefs, led by Professor Nkandu Luo, Zambian Minister of Chiefs and Traditional Affairs, paid a courtesy call on him.
They are in the country to promote and exchange policy programmes between the two Ministries and to learn from Ghana's best practices.
Dr Daannaa described as tragic and worrisome, situations where an individual sought legitimate claim to rulership in opposition to mass protests from the majority of the subjects of the traditional area.
He called for open and frank communication, as one of the remedies to avert such situations.
Dr Daannaa observed that a 'huge gap' existed between traditional practice and constitutional regime, adding that, the gap often resulted in unnecessary confrontations.
He cited challenges that erupted in registration of marriages as required by the ordinance law as against that of customary marriage.
The number of women a man could marry stipulated by the law as against the traditional regime is another example.
Dr Daannaa said that compliance to Coroner's Act in most traditional setups was challenging, and called for increased public education on legislations to build the capacity of the citizenry on laws that were promulgated.
Prof Luo admitted that Zambia faced some challenges with bridging the gap between traditional practice and constitutional regime.
She described as hot, the issue of the legal age where a child could marry.
'Whereas under the traditional setting a child who is nine years could be married off by her parents, the law recognised a child to be below 18 years,' she said.
The seven-day visit by the Zambian delegation would provide the platform for both countries to interact on the structures, functions and visions of the ministries.
They are expected to discuss the linkages between customary or traditional institutions and the constitutional or statutory frameworks.
The delegation is billed to call on the Asantehene, Otumfuo Osei Tutu II at the Manhyia Palace in Kumasi.
They will also take some time off to watch the World Cup qualifying football match between Ghana and Zambia at the Baba Yara Sports Stadium in Kumasi.
The match comes off at 16:00 hours on Friday, September 6.
GNA/Ghana