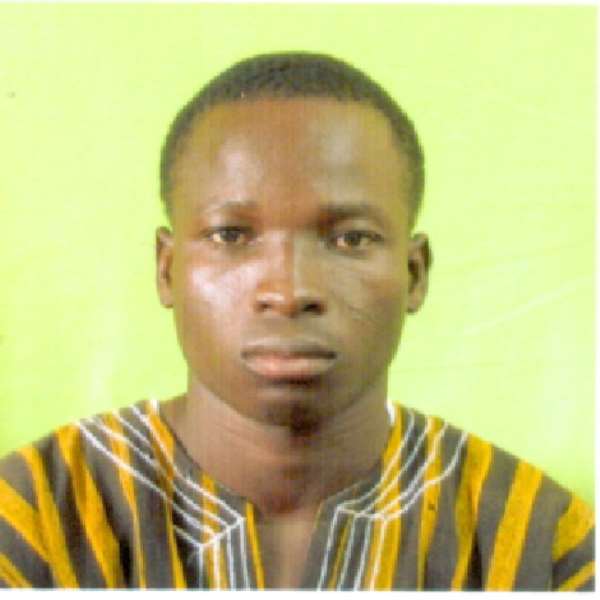 Joshua Sumankuuro, The Author
Introduction
It is remarkable that great strides are being achieved toward meeting MDGs 4 and 5. Ghana has been ranked 41st on world maternal mortality rate index, according to CIA World Fact book report made available to the Ghana News Agency in Accra (GNA ,Tuesday, 4 Sept, 2012). It is worth noting that Ghana rates 350 deaths/100,000 live births. Ninety-two percent of child deaths which occur before age five take place within the first seven days of delivery.
According to statistics from the Ghana Health Service (GHS), 60 percent of the deaths occur within the first 24 hours, while another 32 percent takes place within the first seven days of delivery. Neonatal death, which refers to the situation where a baby dies within the first 28 days of life, is still high in the country with indicators showing little improvement in the past 10 years (www.moderghana.com).
It is discovered from Graphic publication on Tuesday, 23 July, 2013 that the major causes of the maternal and neonatal deaths are complications from preterm birth, difficulty in breathing just after delivery and infections. However, there are major gaps in access to and utilization of interventions such as neonatal stimulation and resuscitation. The rating is based on female deaths per 100,000 live births from any cause related to or aggravated by pregnancy or its management (excluding accidental or incidental causes).
The MMR includes deaths during pregnancy, childbirth, or within 42 days of termination of pregnancy, irrespective of the duration and site of the pregnancy, for a specified year.
Essence of Birth Preparedness Planning
Kudos to the Ministry of Health and the Ghana Health Service for these frantic efforts being made in this regard. The Ministry of Health and other inter-sectoral players should confront high rates of maternal and infant mortality in Ghana through various approaches. Although safe motherhood programmes are being implemented by Ghana Health Service (GHS), a range of complementary interventions to improve maternal and newborn health ought to be embraced encompassing all and sundry in the country.
A laudable strategy for reducing the rates of neonatal and maternal mortality is Birth Preparedness Package/Plan (BPP), though it has remained a bit silent in the safe motherhood discourse among other equally important and potent interventions, to say the least, The purpose of the package is to encourage pregnant women, their families, and communities to plan for normal pregnancies, deliveries, and postnatal periods and to prepare to deal effectively with emergencies if they occur.
The BPP is a demand-creation intervention that promotes key messages and behaviour change via inter-personal communication through community health volunteers and Traditional Birth Attendants (TBAs)Birth-preparedness programmes will effectively and efficiently address the 'three delays' to care-seeking for obstetric emergencies: delay in recognition of problem, delay in seeking care, and delay in receiving care at facility. These delays represent barriers that often result in preventable maternal and neonatal deaths.
The presence of a skilled birth attendant (SBA) at delivery is recognized as essential to preventing maternal mortality. A strategy to reduce the three delays should begin at the community level and be linked to improving access to basic/comprehensive essential obstetric care.
Birth-preparedness, an established concept, is recommended consistently as a best practice; however, few studies have examined the effectiveness of a comprehensive BPP and its associated costs. While there is no universal definition of birth-preparedness, many packages that address birth-preparedness promote the following: preparation for normal birth by selecting a SBA and place of delivery; preparation of essential items for delivery, such as a clean delivery-kit; knowledge of danger signs for mother and newborn and when to seek help; knowledge of where and to whom to go for help; arranging access to funds and means for emergency transportation and medical care; and prior identification of blood donors. Studies have shown that, costs of clean delivery kit alone have scared women from far countryside from delivering at Health Facility.
Strengthening Referral Systems for EmONC
it is discovered that, if strong referral mechanisms are in place the introduction of a professional attendant as per the United Nations Summit propositions for all nations can lead to a marked reduction in the maternal mortality ratio.
Considering the issues on Birth Preparedness Planning in our communities and local parlance (the traditions and customs) in Ghana, the active and holistic involvement of TBAs rather than emphasizing their limited formal knowledge acquisition process ought to be factored into consideration.With reference to Michael P. Todaro in Economic Development (6th Edition, pages71-76); Ghana is a dual society consisting small pockets of wealth within broad areas of poverty as exemplified by the non-existence of BPP by most rural homes.
Throughout history traditional birth attendants (TBAs) have been the main human resource for women during childbirth. Their role varies across cultures and at different times, but even today, they attend the majority of deliveries in rural areas of developing countries. There is little doubt that they have a significant role when it comes to cultural competence, consolation, empathy and psychosocial support at birth with important benefits for the mother and also for the new-born child. In many countries, the contribution of TBAs has been an important component of strategies to improve maternal and neo-natal outcomes. However, recent analyses have come to the conclusion that the impact of training TBAs on maternal mortality is low (Sai & Measham 1992).
Conclusion
The non-existence of access roads by vehicles to some communities still militate against achieving an appreciable percentage of deliveries at health facilities or ensuring Skilled Attendant at Birth by citizenry and TBAs across the rural parts of the country.
A primary visit to a TBA at Da in the Upper West Region of Ghana who has captured about over eight (8) out of the 11 Districts/Municipality in the region revealed that during the preparation of this write-up disclosed to the team that, 'for more than ten years now, she has never been involved in any programme of Ghana Health Service, and that she has had a clean track record of no maternal death.
I discovered that the practicing TBAs visited relied on their own improvised essential equipment, supplies and verandah's of their residents or even sometimes under trees during counseling to offer their traditional ANC'. The team observed that, trained Nurses (pregnant ones) do access her services and local medicines. It was further discovered that, her 'gift' as a widow is what she relies on for the upkeep of the entire family with numerous grandchildren.
However, TBAs are prepared to offer support services to orthodox health system to ensure safe deliveries at health facilities. Based on this, it has been observed if TBAs in LDCs including Ghana are left to the mercies of Health Regulations in our attempt to reduce maternal morbidity and mortality and also attain a reasonable percentage of Skilled Attendant at Birth; a good number of them who earn their livelihood through their practice will be left out in the race. Other researchers could view this differently though, but this will ignite the flame of further studies into the area for the betterment of posterity.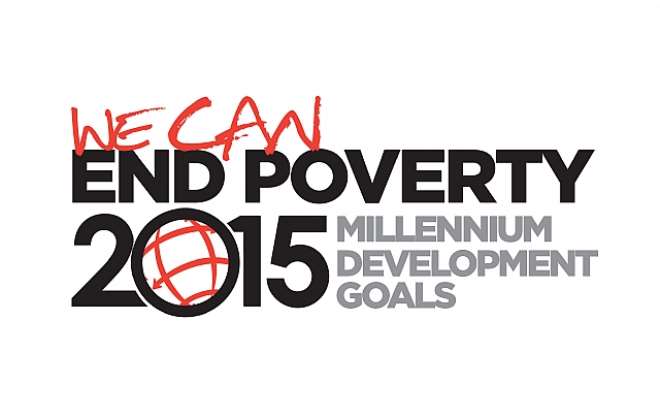 MDG LOGO WE CAN