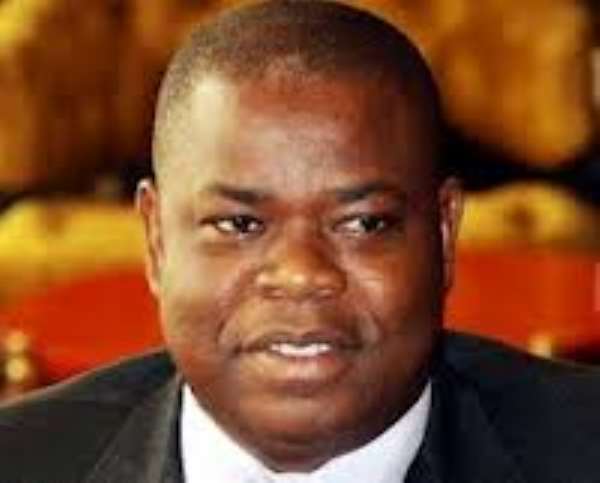 A former Minister of Budget in Cote d'Ivoire, Dr Justin Konin Katinan, has commended Ghana for the peaceful manner in which it has resolved its election dispute.
He advised Ghanaians to accept the Supreme Court's judgement and move on with the development of the country.
'I am pleading with Ghanaians to respect the Constitution and institutions and co-exist with one another,' Dr Katinan, who was also the Spokesperson of former Ivorian President Laurent Gbagbo, stated in an interview with the Daily Graphic in Accra.
Expressing gratitude to Ghana's justice system for upholding the rule of law when it refused to extradite him to his home country to face trial, an elated  Dr Katinan urged Ghanaians to continue to respect the Constitution because 'Cote d'Ivoire would not be where it is now if Ivorians had taken a cue from Ghana's democracy'.
He was particularly happy that the Osu District Magistrate's Court had ruled that he (Dr Katinan) had proved that he would face political persecution in Cote d'Ivoire when he was extradited to that country.
That, to him, was a clear indication that former President Gbagbo and more than 750 of his allies were languishing in jail because of political persecution.
He was full of praise for his lawyer, Mr Patrick Sogbodjor, whose argument that Ghana and Cote d'Ivoire had no extradition agreement was upheld by the court.
 
Not pleasant to live as a refugee
He said it was not pleasant to live in another country as a refugee, adding, 'My prayer is that Ghana should never experience what happened in Cote d'Ivoire.'
Dr Katinan congratulated the opposition New Patriotic Party (NPP) and the governing National Democratic Congress (NDC) on respectively challenging and defending the outcome of the December 2012 presidential election through the court system.
'Ghana has gone through an election and the results were challenged without any violence. If this wisdom had prevailed in Cote d'Ivoire, we would not be here as refugees,' he stressed, and thanked the government for providing refuge for Ivorian refugees in the country.
 
Special thanks to former President J. J. Rawlings
Dr Katinan expressed gratitude to former President Jerry John Rawlings for visiting him when he was in custody, adding, 'I appreciate that very much.'
 
Will he go back?
Asked if he would go back to his home country one day, Dr Katinan sighed and said that was his wish, noting, however, that under the circumstances, it was impossible.
'There is an arrest warrant on most of us. Our bank accounts have been frozen; our homes have either been taken over or destroyed,' Dr Katinan disclosed.
 
Message to Presidents Ouatarra and Mahama
Dr Katinan pleaded with current Ivorian President Alassane Ouatarra to do all he could to unite Ivorians in order to promote peace, as well as book a place in the history books.
He urged President John Dramani Mahama to promote the re-integration of the sub-region and stressed that there could not be stability without the integration of countries in the sub-region.
 
Brief profile
Dr Katinan was born on November 14, 1965 and entered active politics at age 21. He rose through the ranks in his party and was eventually appointed Minister of Budget in December 2010.
But the government in which he served was toppled in April 2011.
He fled to Ghana on April 13, 2011 and has since been living under a refugee status.
By Mabel Aku Baneseh/Daily Graphic/Ghana
Writer's email: ' ); document.write( addy70105 ); document.write( '' ); //--> This e-mail address is being protected from spambots. You need JavaScript enabled to view it .