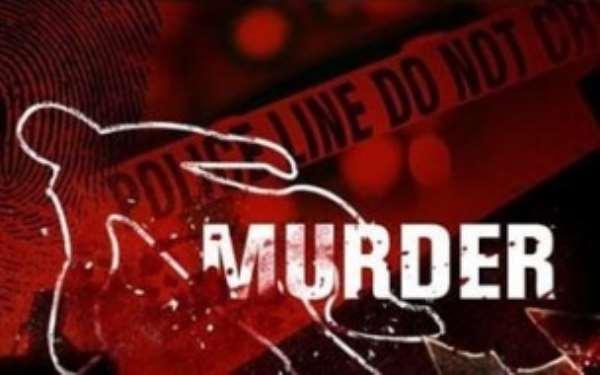 The body of Kwabena Opoku, 37, was found in the plantation last Friday, with several bruises. It has since been deposited at the Effia-Nkwanta Regional Hospital Morgue.
The community members picked the suspect and handed him over to the police after he confessed to the murder but refused to mention his accomplices.
But for the timely intervention of the police, the people of  Edumasi would have lynched Tetteh. This was when the police took the suspect to Edumasi to search the abode he shared with the deceased.
According to members of the community, Tetteh, who is currently in police custody, travelled with the deceased from Edumasi to Essaman, where he (the suspect) was made to take in excessive alcohol.
The community members told the Daily Graphic that some members of Edumasi accused them of killing Opoku but they replied that he was in their community all right, but was drunk and in the company of the suspect, Tetteh. They said when the two set off they told the Tetteh to allow Opoku to sleep since it was dark and  he was also drunk but the suspect declined the offer.
A source, who  spoke on condition of anonymity, said the same day, the two set off through the oil palm plantation only for the residents to be confronted the next day with the death of Opoku.
When contacted, the Nsuaem Police District Commander, Supt. Kojo Nkansah confirmed the death and said the police had managed to restore calm in the community and the suspect had been placed in custody.
He added that the suspect, Tetteh, and the deceased shared a room at Edumasi and  the deceased was said to  be with him the night before he was found dead in the palm plantation.
The district commander urged members of the community to calm down and not to take the law into their own hands but rather help the police in their investigation if they had any information.