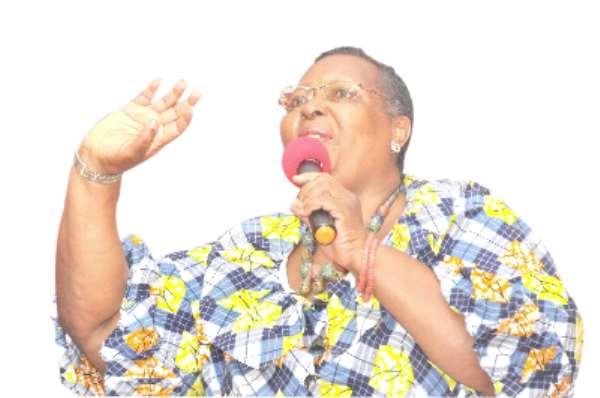 The sixth edition of the girls' Science, Mathematics and Technology (SMAT) camp has opened in Tema.
It is expected to whip up girls' interest in the pursuit of SMAT programmes.
The camp, which has the theme: 'Fostering girls' leadership in Science, Math and Technology through practical experience,' is expected to attract 353 junior high and senior high school girls from the operational areas of the Campaign for Female Education (CAMFED) in the Northern, Upper East, Upper West and Central regions.
The camp, which is an annual event, is aimed at supporting girls to gain practical exposure to various sciences, mathematics and technology-related careers that will expose them to role models and the learning environment.
It also seeks to boost their confidence and change their perceptions about the relevance of the courses.
Opening the camp on Monday, an educationist, Professor Efua Sutherland Addy, advised the girls not to see their backgrounds as a barrier to their success but rather learn hard to be agents of change and improve their communities.
She further advised that in their quest for academic excellence and success, it behoved them to guard against undermining their culture.
A television presenter, Miss Gifty Anti, expressed regret about the inadequate number of female medical professionals in the system and said that the fear of mathematics and science subjects accounted for the current state of affairs.
Activities for this year's camp include visits to industrial and scientific settings such as Ghana Atomic Energy Commission, the  Noguchi Memorial Institute for Medical Research, the Tema oil Refinery and Coca Cola Ghana Limited.
The ceremony was interspersed with cultural displays by students from the participating regions.
The camp is organised to help create opportunities for girls to see the world beyond their communities, be conversant with the application of Science in the real world and erase the fear of Science and Mathematics from their minds.
This year's camp was organised by CAMFED, Ghana with support from Credit Suisse.
By Rosina S. Blankson/Daily Graphic/Ghana