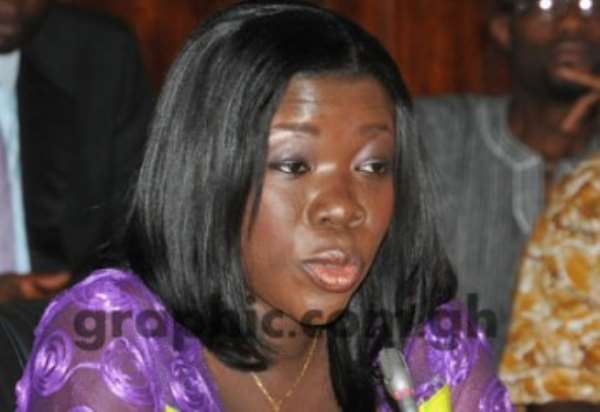 The Ministry of Tourism, Culture and Creative Arts is canvassing for funding to support its Marketing Ghana Programme.
The funding will include Ghana's appearance on a CNN programme, CNN Eye on Ghana Project, an initiative to use the CNN network to market Ghana's tourism at the global level. The programme is estimated to cost Ghana some US$1.5 million.
'This is part of efforts to showcase the country's tourism and investment potential to extensively influential business and leisure travellers and investors from across the world,' the 2013 Budget Statement indicated.
Ghana boasts several tourist attractions in heritage, culture, nature, including beaches and ecology and serves as a perfect destination for conventions.
In January, The New York Times listed Accra as one of the best destinations in the world for business and pleasure for 2013.
Accra came fourth out of the 46 places the influential newspaper recommended that its readers visit this year.
Efforts to develop the tourism industry over the past two decades is paying off gradually, although many industry players believe more could be done to promote the industry. Tourism is part of the services sector which together contribute a total 49.3 per cent of the country's Gross Domestic Product (GDP).
The government has prepared a new 15-year National Tourism Development Plan (2013 - 2027) which is expected to enhance the contribution of tourism sector to national and local economic development.
The Tourism Ministry has also engaged the Tourvest Investment Group of South Africa and secured their interest to invest in the ecologies of Mole and Kakum National Parks, as well as sites in the Shai Hills.
The government in 2012 set up the Tourism Development Fund to facilitate the transformation of the the Ghana Tourist Board into Ghana Tourism Authority. The fund is expected to help to develop and promote the sector sustainably.
According to the 2013 Budget Statement, the Ministry of Tourism, Culture and Creative Arts will continue to carry out its mandate of making Ghana the preferred tourist destination in Africa and to make tourism a lead sector for foreign exchange generation and employment creation in line with the Tourism Sector Medium Term Development Plan.
'To this end, the ministry will focus on aggressive promotion of Ghana and re-packaging of the diverse tourism products for higher international and domestic patronage.
By Samuel Doe Ablordeppey/Graphic Business/Ghana