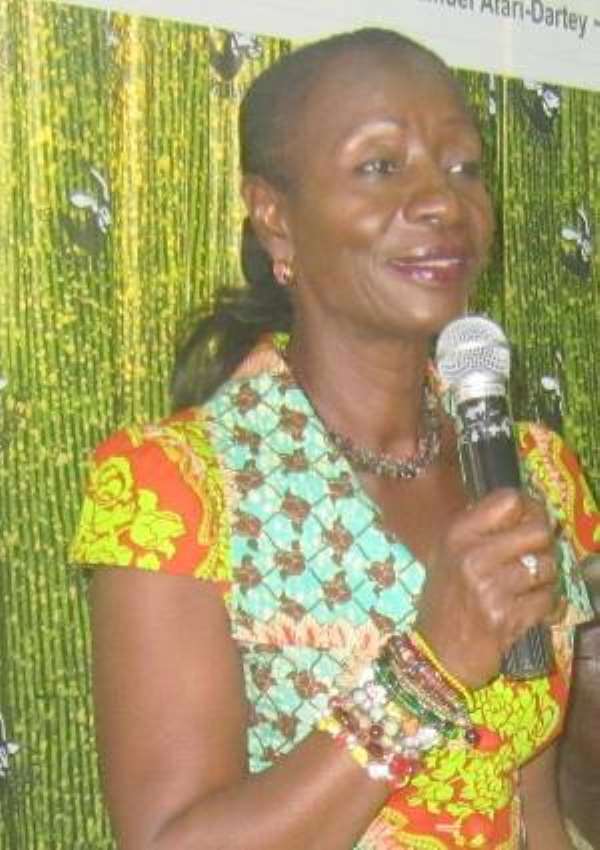 Sherry Ayittey
Accra, Sept. 2, GNA - Ms Sherry Ayittey, Minister of Health, on Sunday called for a multi-disciplinary approach which involves a diverse set of health workers that function as one team to improve management systems in health care delivery.
She said a well co-ordinated approach provides access to varying levels of expertise which include leadership approach to network with midwives, nurses, doctors and community based health workers working together in a supportive supervision mechanism.
She made the call in Accra at the opening of a one week Management Development Training programme for managers and leaders of health care organizations from Ghana, Nigeria, Sierra Leone, Burkina Faso and Cameroon.
The programme was organized by Ghana Institute of Management and Public Administration (GIMPA) in collaboration with the University of California (UCLA) Anderson School of Management and funded by Johnson and Johnson, a health manufacturing producer in Africa.
Ms Ayittey said in almost all countries, health-care costs are increasing due to changing demographics, evolving disease patterns and new technology and that training institutions and systems of education and training needed to be scaled up to strengthen human resources development for the health sector.
'Although the disease burden in Africa is about 25 per cent of the global burden of disease, the region has less than three per cent of healthcare workforce. These few health workers are not always trained, not deployed where the needs are greatest nor managed or supported effectively,' she said.
She called for private partnership in addressing health care challenges, adding that, the training modules did not include teaching only but includes components such as Community Healthcare Improvement Project.
Ms Ayittey urged the participants to strive for the best and use the knowledge acquired at the end of the training to cause a change in their various countries for improved health care delivery.
Professor Franklyn Manu, Rector of GIMPA, said the training programme would address some of the challenges in the health sector such as infant and maternal mortality, HIV and AIDS, sickle cell anemia, and inadequate health facilities.
Mr Rene Kiamba, Manager, Sub-Saharan Africa Corporate Contributions at Johnson and Johnson, said the company's focal point was on saving and improving the lives of women and children, building skills of people who serve community health needs through education and preventing diseases and reducing stigma and disability in underserved communities.
Dr Miguel Unzueta, Associate Professor for Management and Organizations at UCLA Anderson, said their outfits will put in the needed management strategies in the programme to improve health delivery at their various countries.
GNA